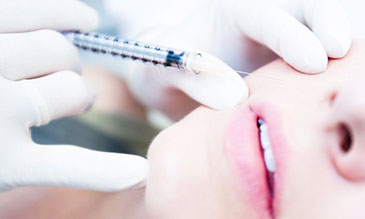 A plastic surgery performed at a clinic in EU
In the last few years in the Balkans, more and more girls and women have made adjustments to themselves whether it was ears, nose, chest, lips, or liposuction. Most plastic surgeries are performed in Bulgaria, Serbia, and Croatia where many women are increasingly changing their natural appearance and turning into plastic dolls. The popularity of plastic surgery, as the most extreme example of an obsession with artificial beauty, is one of the problems girls and women are obsessed with these days. Women today are in a constant race for perfect beauty, instead of appreciating the beauty they were born with.Like the rest of the world women in the Balkans also want to look more attractive in the eyes of a man. Some want blue eyes, others bigger lips. They are not happy with their nose and ears, the list is simply endless.The questions that follow are: Why are we doing this? Who do we want to impress? Are we more beautiful that way?Many women correct their flaws and imperfections with the help of plastic surgery to make them look flawless and we envy them. Many of them are willing to pay a huge amount of money for their beauty, which you probably did not even imagine.Today, it is not just celebrities who do plastic surgery. People all over the world do this, sometimes to improve their appearance, and sometimes because they have to. The most famous plastic surgery is on the chest, and nose surgery and liposuction are right behind it.Experts believe that one of the culprits for the numerous cosmetic surgeries is the K-Pop industry and many music stars who openly admitted that they changed their appearance with surgery.In Macedonia, although plastic surgery is not so well developed yet, Macedonian women still decide to perform those surgeries in Bulgaria, Turkey, Greece, and Serbia.Twenty years ago, plastic surgery in the Balkans was something unusual and completely new, where people are always what plastic surgery is for. After 20 years, plastic surgery is one of the most successful branches of medicine where many people change their appearance every day. Plastic surgery first began to spread in Bulgaria, later in Serbia, Croatia, Bosnia, and Macedonia. Many women use plastic surgery more and more often, but it has also become very popular with men who change their gender, have liposuction or change something on their face. Plastic surgery is most developed in America and South Korea, but it can be said that in the last few years it is quite developed in the Balkans as aforementioned.Areas in Macedonia where surgical or plastic clinics are present do not exist as in South Korea, so many of the girls or women perform those operations in neighboring countries that have those services. In the last few years in the Balkans, many of the fairer sex have undergone plastic surgery, enlarging their breasts, lips and buttocks, removing ribs, shrinking their ears or noses, and performing liposuction."In Macedonia in the last few years, more and more patients decide to have surgery in our country," said Dr. Robert Stojovski, a plastic surgeon in Skopje. "More and more patients want to look their best and decide to take that step""Most often we have patients from 18 years old, but an intervention such as ear correction is done earlier," he added. "Women usually require breast augmentation or facelift, then abdominoplasty or correction of excess skin and fat tissue, eyelid correction, ear correction, nose correction …," he went on.
"Men usually come for nose correction, gynecomastia — enlarged gland in male breasts""I could not specify the numbers, but overall it is close to the European Union average," said the plastic surgeon.On the global level millions of people are changing their appearance with the help of plastic surgery. Over the past few years, more than 3.3 million cosmetic surgeries have been performed in America alone, the most in the world. But when it comes to population, South Korea comes out on top."Gamgnam Style" is a very famous song. Anyway, what is Gangnam? Gangnam-gu is a place in the southern part of Seoul, which is the richest area. The upscale area is filled with the most expensive rentals, the best clubs, the best restaurants, the fashion shops, the best educational insitutions, the World Trade Center building, and even the building of the music company SM Entertainment. South Korea has an impressive medical system especially for plastic surgery. There are over 500 cosmetic surgery clinics in Seoul. The famous street for plastic surgery is located in Apgujeong-dong, Gangnam. If you walk down this street, you must see many beautiful people, whose face is like a doll. But it's not just for women, at least 30 percent of customers are men.One in five South Korean women between the ages of 19 and 49 lies under a knife to improve their appearance, most notably the fact that a large number of them are teenage girls. While in the Balkans, and especially in Macedonia, it is crazy to hear that a mother gives plastic surgery to her daughter, in Seoul it is quite common for teenage girls to receive plastic surgery from their parents for a birthday. In fact, a visit to a plastic surgeon is as common in South Korea as a visit to a dentist. "It is not uncommon to receive surgery as a gift from parents for graduation," admits Suin Shin, a 17-year-old girl.She said that one of the most popular interventions is eyelid surgery, because more and more women want to have as big eyes as possible to copy the look of popular Western ladies. She added that apart from eyelid surgeries, modeling the bones of the face, changing the shape of the jaws, is especially popular. Many women tend to have a V-shaped lower jaw.