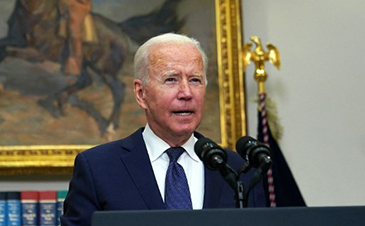 US President Joe Biden
EVANSTON, Ill. —- International relations scholar and Northwestern University Prof. Ian Hurd is available to comment on President Joe Biden's handling of the US withdrawal from Afghanistan, and the scope of American responsibility moving forward.Media interested in interviewing Prof. Hurd should reach out to Mohamed Abdelfattah at mohamed@northwestern.edu.
Quote from Prof. Ian Hurd
"The way the Taliban has taken over so quickly this week reveals how shallow the US effort really was: A Potemkin village in Kabul funded by US taxpayers and kept standing by never-ending US military activity. Since 2002, the US has been propping up a puppet government in Kabul for week after week, decade after decade, president after president. Repeated promises by the US military that victory was just around the corner were fantasy. Biden deserves a lot of credit for taking the US out of the picture. "Many people are rightly horrified at the prospect that a Taliban-led government will treat people very poorly. This is a very real concern, but it does not justify continued US military occupation. The United Nations is the global force with the authority to hold the new government to account for how it treats people. The UN's recent record at this is not encouraging, as evidenced by conditions in Syria. But through sanctions, inducement and collective pressure, the UN is a better institution than the US military to hold governments responsible for their behavior."
About Ian Hurd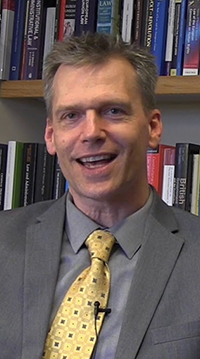 Prof. Ian Hurd of Northwestern University
Hurd is professor of political science and the director of the Weinberg College Center for International and Area Studies at Northwestern University. His most recent work is "How to Do Things with International Law," an examination of the political uses of international law. His earlier book on the power of legitimacy and international authority in the United Nations, "After Anarchy: Legitimacy and Power in the UN Security Council," won the Chadwick Alger Prize from the International Studies Association and the Myres McDougal Prize from the Policy Sciences Society. He can be contacted by reaching out to Mohamed Abdelfattah at mohamed@northwestern.edu.