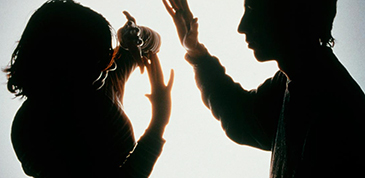 "Idols Aren't the Perfect Figures!"
The bullying allegations rocking the K-pop world are a reminder that idols aren't the perfect figures the industry tries to make them seem. K-pop is a desirable career choice and there are many academies like this one. Who wouldn't want to be a part of this pop behemoth that has become South Korea's best-known cultural export? It's an industry worth 5 billion US dollars; BTS alone sold more albums than Taylor Swift, Billie Eilish, and Ariana Grande combined in 2021. But something is very wrong inside K-pop, and it points to a deeper malaise throughout South Korea. School violence has been a serious issue globally, including the South Korean society. While there has been small reformations and improvements in diminishing it, it cannot be denied that it still continues to be cancerous to society even in 2022. A number of K-Pop celebrities, some who are idols and others who are actors and actresses, have been accused of being responsible for school violence. Over the past few months of 2022, numerous idols have come under fire for allegedly bullying classmates and perpetrating violence during their middle and high school years. These scandals have led fans to question whether agencies background check their idols at all. Now, two K-Pop industry insiders are explaining the truth. Some Kpop idols had to leave their groups after school violence allegations, while some were protected by their companies to the end. "It's hard to say where it started, but there is definitely an increase in these cases," said Lee Yong-Hoon Lee, an assistant professor at the Hong Kong University of Science and Technology who specializes in organizational behaviour. "I think there's a bit of a social movement element as people learn and share more accusations." According to Lee, people are motivated when they see stars responding to the allegations, which encourages others to come forward. However, he cautions that while the number of truthful allegations grows, so too could false accusations. And in South Korea, where people's reputations are treated as very important, any allegation is fraught with tension, regardless of whether it's truthful or not. The accusations are predominantly aimed at stars in their teens and early 20s, which Lee says is likely due to generational perceptions of appropriate youthful behaviour and the way people now feel comfortable making allegations of bullying on the internet. "I think this generation is self-correcting -– people knew it was problematic before, but it wasn't being handled." — Lee Yong-Hoon Many stars and their companies have denied the allegations, although several have issued apologies and spoken with the alleged victims. In 2020 year, the South Korean Ministry of Education released a report stating that at least one out of every three schoolchildren faced bullying.
The bullying allegations haven't only been an issue during the stars' time at school -– there's at least one claim of bullying inside a K-pop group. Seventeen's Mingyu, Monsta X's Kihyun, (G)-Idle's Soojin and Stray Kids' Hyunjin are just some of the young South Korean celebrities who have been labelled bullies by former classmates, while other young South Korean athletes and entertainers face similar accusations. The storm began in February 2021 when a pair of twin sisters were banned from South Korea's national volleyball team after they admitted abusing a former teammate about a decade ago. Since then, a number of individuals have stepped forward to raise awareness of alleged wrongdoings by other South Korean celebrities.
On Feb. 22, 2021 (G)-IDLE Soojin was embroiled in school bullying allegations. The sister of the alleged victim publicly criticized Soojin via various posts, saying: "Soojin often called my sister and her friends into the restroom, then asked them to slap each other on the face. She also formed group chats just to call my sister the odd one out. And yet she went on TV acting like she's a shy and reserved girl. My sister suffered every time (G)-IDLE's songs were broadcasted." When the scandal went viral, Soojin wrote a letter where she admitted to having smoked and messed around during her school days, but vehemently denied having committed school violence. Her agency, Cube, was initially on her side, but still halted all Soojin's activities. Eventually, in August 2021, the entertainment company announced Soojin's official departure from (G)-IDLE.
On Feb. 22, 2021 the SEVENTEEN member Mingyu was accused of being a notorious student, hanging out with bad friends, and bullying a disabled classmate. At first, his agency Pledis Entertainment denied all accusations, only to be followed by other users pointing fingers at Mingyu for other wrong behaviors, including sexual harassment. In the end, while the mother of his disabled classmate clarified that Mingyu never bullied her child, the male idol still admitted to having joked around with his friends and might have been unintentionally hurting people with his words. He also apologized for his past behavior, and promised to reflect on himself and become a better person that is worthy of love and trust from fans. Mingyu would laugh at me getting bullied, and he even threw coke lids at my face from four to five meters away. When it hit me, he would laugh even harder. On Feb. 22, 2021 an anonymous netizen made a post accusing Stray Kids' Hyunjin of assaulting him and bullying him in the class group chat. He didn't like the fact that I asked him to close the back door to the classroom when he always sat in the back. Second, my friend who had to do lunch duty to get lunch, since he wasn't on the school meal plan. Hyunjin didn't like that, and criticized my friend, saying 'I don't like that you get a lot for lunch. You're the reason why other students can't eat lunch'. He would say, 'You look like that because you have no mother,' and would say abusive things, sexually harassing things, and family insults. His unprovoked mockery and insensitivity, and quarrels where he wanted to hit people were shocking. — Netizen
On Feb. 23 2021, JYP Entertainment denied these accusations and announced that they will be taking legal action. There are many discrepancies in the circulating allegations. After we confirmed this, we have concluded that this rumor was released with malicious intent. We will be taking legal action against these lies that are being spread. Our company will do its best to find out the truth, as well as protect our artists. — JYP Entertainment On Feb. 24 2021, a second alleged classmate stepped up to accuse him of bullying, sharing screenshots of Kakaotalk messages between himself and other alleged classmates. "During my second year of middle school, I was in the same class as Hwang Hyunjin. I am a victim of his school violence. He caused me so much pain that I contemplated committing suicide. He beat me up on campus because I didn't block the ball during a soccer game. He cursed at me and picked on me because of my size. I became a loser all because I couldn't block the soccer ball. After this incident, I became the target of Hwang Hyunjin's mockery and torment. I may not have physical evidence, but I do have witnesses. I have been collecting their testimonies. I'm sorry that I only have my words and no actual evidence. I didn't want to have proof of the experiences that made life so difficult for me. I wanted to die back then because it was too much to handle. "— classmate The second alleged victim Later that day, Hyunjin was absent from Stray Kids' first performance following these allegations and JYP Entertainment shared an explanation. "As we announced previously, we are trying to find out the truth [to the accusations]. Regardless, Hyunjin expressed his desire to not attend this event at this time, so he did not perform." — JYP Entertainment Hyunjin himself also posted a handwritten letter where he apologized to all those who felt hurt by his words and behaviors at school, at the same time expressed regrets and shame over his past actions. However, while netizens demanded for Hyunjin to leave Stray Kids, the idol only went on a four-month hiatus before returning as normal in June 2021. Hyunjin admitted to having hurt people when at school.
On Feb. 23 2021, an alleged former middle school classmate accused Kihyun of bullying and school violence. An alleged classmate accused Kihyun that the idol would call the poster and others losers. The poster also claimed Kihyun hit them and spread weird rumors concerning them. Kihyun was accused of stealing money and forcing the poster to buy cigarettes from him. The male idol was also accused of hitting female students. Starship Entertainment has denied the rumors and will be pursuing legal action against the post. On Feb. 24, 2021, an Internet user claimed to have been bullied by "a female idol who was born in 2000" and had "straight shoulders." According to this netizen, this female idol would often borrow money without returning, form group chats to speak badly of people, and isolate people she finds annoying. From the clues given, many have deducted the idol in question to be ITZY Lia In response to all these speculations, JYP refuted all claims. The company also sued an account that spread wrong rumors about Lia for defamation and misinformation, and expressed that it will continue to clear up the false accusations. Lia is completely innocent of all malicious claims, the company affirmed, and threatened to take legal actions against those that spread otherwise. In the end, Lia proceeded with her activities as normal, but her reputation took quite a heavy blow. One of the most attention-grabbing incidents of school violence at this time is the case of Kim Garam – a member of the group LE SSERAFIM. This is a group under HYBE Labels and also BTS's management company. Just debuted not long ago, the online community in Korea has passed on shocking photos and conversations, raising suspicions that this female idol has a history of school violence and vulgar words when she was still a child. On June 20, 2022, Korean celebrity fell to the dangerous school bullying claims. A former classmate of actor Nam Joo-Hyuk of 'Twenty-Five Twenty-One' fame shared that he was a school bully in middle school as well as high school. The actor allegedly bullied the accuser for six years, hung out with the iljin group (rich kid bullies), and was involved in gang assaults. The accuser also made claims that Joo-Hyuk was rude, swore and assaulted him, forced him to run errands and also bullied his friends. They apparently needed psychiatric treatment and even avoid watching TV out of fear of Joo-hyuk's appearance on their screen. Now, despite Nam Joo-hyuk's label sharing that all bullying rumors are false and that they will take legal action, his reputation has been marred.