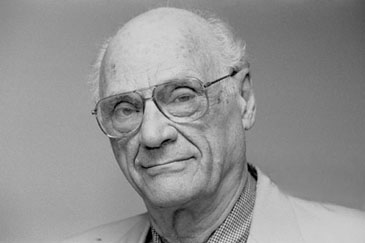 Arthur Miller

Playwright Arthur Miller, the creator of The Crucible and Death of a Salesman, has died at the age of 89. Miller died on Thursday (Feb. 10, 2005 local time) evening, having battled with cancer, pneumonia and a heart condition. He was one of the most significant American writers of the 20th Century, whose fame was further magnified by his short-lived marriage to Marilyn Monroe. His play The Crucible was inspired by the hysteria of the McCarthy witch hunts which he became embroiled in.
'Rare integrity
' "Mr Miller passed away at his home in Roxbury, Connecticut, last night at 9.17pm of heart failure," said Julia Bolus, the playwright's assistant.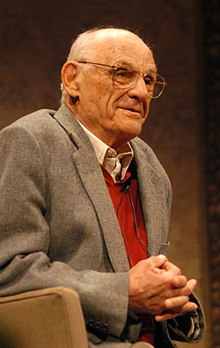 Arthur Miller
British playwright Harold Pinter said he was a "wonderful chap" and he was "absolutely flabbergasted" at the news of his death. "He was a great playwright and a great man - and a great friend of mine," he said. "His plays are among the finest works that have been produced in the 20th Century," Pinter told BBC News 24. "But he was also a highly dignified and an extraordinarily formidable man, an independent man. He was so honest and a man of rare integrity in his writing." New York-born Miller was awarded the Pulitzer Prize for Death of a Salesman in 1949 at the age of just 33. Although already considered one of the foremost literary giants of his era he was catapulted into the pop culture sphere following his marriage to actress Monroe. The tempestuous marriage lasted just five years. Miller found himself caught up in McCarthy anti-communist witch hunts. When he testified in front of a congressional committee in 1956 he refused to reveal any names and so was held in contempt. The decision was overturned two years later. The McCarthy trials inspired The Crucible, set during the Salem trials of the 1690s which led to suspected witches being killed amid mass hysteria.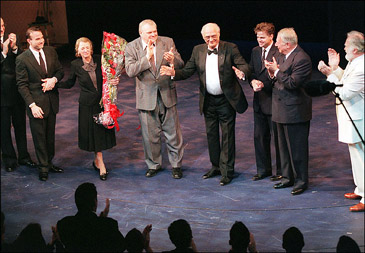 Arthur Miller, on stage with the cast members of a 1999 revival of "Death of a Salesman," at the Eugene O'Neill Theater.
Courtesy NYT
Among Miller's other plays were A View from the Bridge and later works were The Ride Down Mount Morgan and The Last Yankee. The main character in Death of a Salesman, Willy Loman, became a symbol of the struggle of the "little man" to realise the American Dream. The play is still widely performed today, while the TV movie version picked up numerous awards for its star Dustin Hoffman.
Obituary: Arthur Miller
Arthur Miller was America's foremost post-war playwright. His works, intricate musings on the darkness at the heart of the American Dream, struck a chord with a whole generation of theatre-goers throughout the world.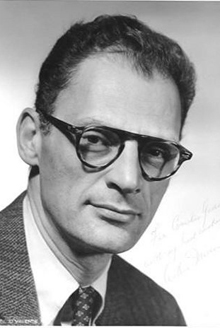 Young Arthur Miller
Miller's best-known character, Willy Loman in Death of a Salesman, the little man, destroyed by the pressures of modern life, stunned the audience at the play's Philadelphia premiere in 1949. Some wept. Arthur Miller became famous overnight. He was born in New York in 1915. His father owned a garment factory but faced financial ruin after the Great Crash of 1929. He worked in menial jobs to pay his way through college where he studied journalism and became a radical. His first stage play, All My Sons, portrayed the impact on a family of American participation in World War II. Miller was attacked as unpatriotic. He said that he was just telling the truth. In due course his liberal views caught him in the McCarthy anti-communist witch-hunt. He testified before a congressional committee, refusing to name friends and colleagues who might have been communists and was held in contempt.
Surprising marriage
"I feel the same as I ever did," he said at the time, "which is that I don't believe that a man has to become an informer in order to practice his profession freely in the United States."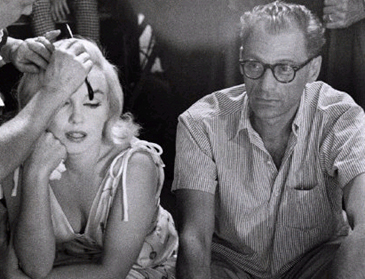 Arthur Miller with Marilyn Monroe
He found a parallel for McCarthy in the Salem witch trials in New England in 1692 and wrote The Crucible, a devastating study of mass hysteria and denunciation. Years later, Miller also wrote the screenplay for The Crucible, a film starring his son-in-law, Daniel Day-Lewis, and Winona Ryder. Many were astonished when he married Marilyn Monroe in 1956. The bookish intellectual and the doomed screen goddess made an unlikely couple.
Out of fashion
He admired her courage, he said, but it did not last. Following their breakup in 1961, Miller married the renowned photographer Inge Morath, whom he met on the set of the film The Misfits, which he wrote and which starred Monroe.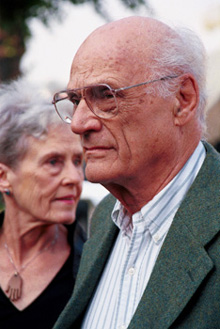 Arthur Miller with Marilyn Monroe
In later years Arthur Miller went out of fashion in America. He complained that writers there were treated as entertainers, not moralists, and railed against what he regarded the hollow commercialism of Broadway. The rejection exaggerated the gloom from which he fashioned his plays and which he freely admitted. "I do think that most things end badly," he said. "Most human enterprise disappoints."
Sought to provoke
His work continued to be loved and admired in the UK and in 1995 his Broken Glass won the prestigious Olivier Award for best play. He himself directed Death of a Salesman for the Chinese stage. The audience, for whom the Cultural Revolution provided its own particular resonances, was delighted. Arthur Miller's legacy is such that, on any one day, his work is being performed somewhere in the world. Beyond the glare of stardom and the Pulitzer Prize which he won for Salesman, he sought to provoke his audience into questioning society and authority. After the events of 11 September 2001, Miller said the attacks had been part of a "war against humanity." "Ever since Stalin and the Nazis, reality has transcended fiction," he said.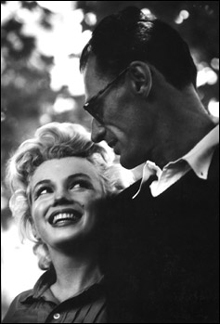 Arthur Miller with Marilyn Monroe
He also expressed some doubts about President George W Bush's ability to tackle the crisis, and warned that emergency measures introduced by the US government might have a negative impact on liberty. A man of the highest integrity, both in his work and in his personal life, Arthur Miller was an old-fashioned liberal, who never accepted the American dream at face value.
The above article is from BBC.
Related Photos of Arthur Miller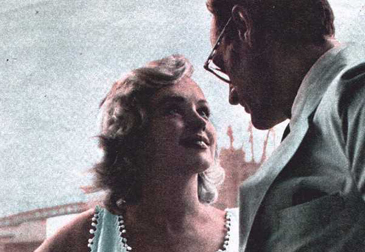 Arthur Miller with Marilyn Monroe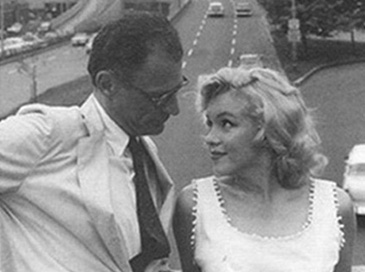 Arthur Miller with Marilyn Monroe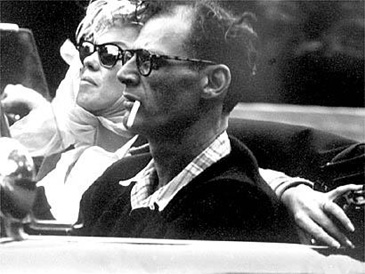 Arthur Miller with Marilyn Monroe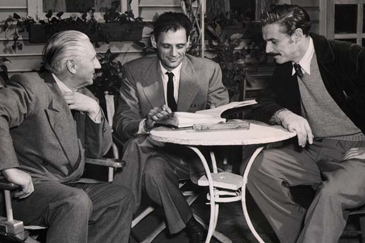 Arthur Miller and Inge Morath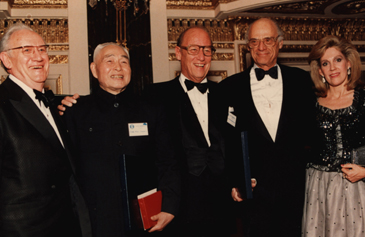 Erwin Piscator, Arthur Miller (center) with Erwin Piscator (left) and an unidentified man on set of All My Sons, 1949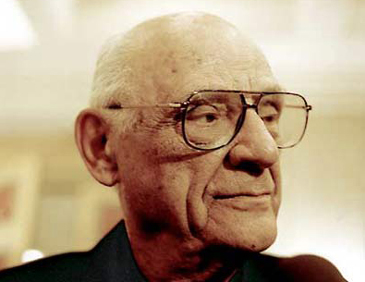 Fredrickson with Arthur Sackler, Qian Xinzhong, Arthur Miller, and Jill Sackler at the Sackler award ceremony (from left to right).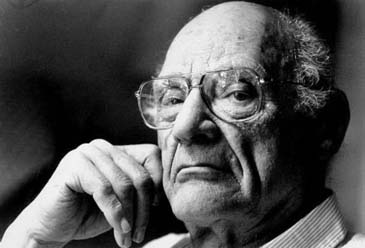 Arthur Miller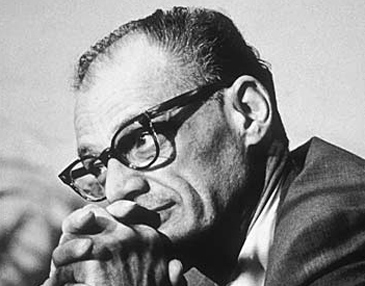 Arthur Miller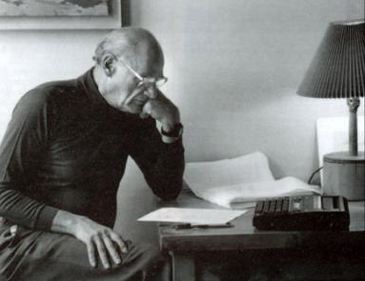 Arthur Miller at work