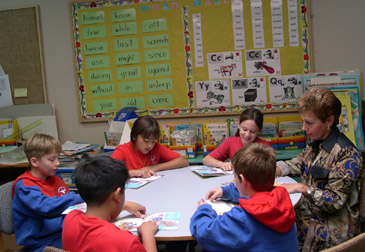 An English class of an elementary school in Chile
In 2003 France banned the word e-mail in all government ministries, documents, publications or web sites. It was to be replaced with "courriel" which is the fusion of "courrier electronique." The term courriel had already been widely used in French-speaking Quebec.Chile is taking a different approach to the proliferation of English. Recently, the Socialist-led national government began a program to make the country bilingual in the belief that knowledge of English would be a vital commercial and educational tool.The government's plan is for Chile to join Scandinavian countries as well as Southeast nations which treat the English language as a basic instrument of global trade.It's not going to happen overnight. The plan called "English Opens Doors" aims to force all elementary and high school students to pass some comprehensive listening and reading test 10 years from now. Its long-term goal is to make all Chileans bilingual within a generation.It's not a surprise for a country to push English. Many countries have long realized that it's a vital tool of communication.
Cut the Tongue? —
A South Korean oral surgeon checks the length of a 4-year-old patient`s frenulum after the operation, which slices 1 to 1.5 centimetres off the frenulum to help give the tongue more fexibility for fluent English speaker in Seoul Oct. 16, 2003.
Courtesy Reuters
In many ways English has become a basic school subject like math. Italian elementary school children began to learn English a few years ago. In Korea, fever of English is so strong that some parents have their kids go through a small operation to lengthen their tongues in the belief that it will improve their pronunciation.Even the French which have passed laws limiting the use of English on their television and radio programs have begun the discussion of increasing the study of English in their schools.In the case of Chile, English seems to go hand in hand with their outwardly looking economy.Chile has negotiated free-trade agreements with the US, Canada, and the European Union as well as South Korea. Discussions are underway to do the same with other nations.These international accords are pushing Chileans to become more fluent in English, which is vital in international trade.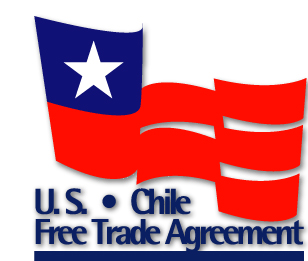 Not all Chileans favor making the country bilingual. Inevitably, some fear that adopting English means capitulating culturally, economically, and politically to US imperialism.Fear that English will dilute national identities has pushed a number of countries to follow France's example and limit the use of English words in their languages. Brazil has done it. Other countries such as Germany, Poland, and Israel have serious debates about the influence of English in their languages and strongly fear about their national identities.Some are concerned that the cultural loss, which they believe has occurred in the Scandinavian countries and the Netherlands, will also happen to them.History suggests that that will come about although it will take time. When Roman soldiers went into Spain, France, Portugal, and elsewhere, Latin eventually supplanted the local languages. That did not happen in a number of other areas such as Greece and North Africa, which also became part of the Roman Empire. These populations realized that learning Latin would be advantageous but managed to retain their culture and their languages survived.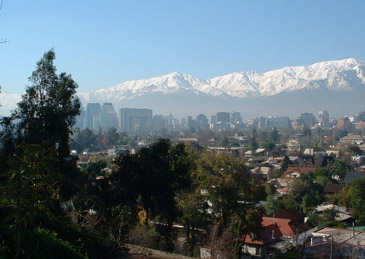 Santiago
English has already partially repeated Latin's role. And some local and national languages spoken by small groups of people are indeed in danger of disappearing. English, for example, is a threat to Romansh, one of Switzerland's four national languages, spoken by about 40,000 people. As the Swiss struggle to integrate English in their multilingual country, a serious concern emerges about the ability to maintain Romansh.Other local languages spoken by much smaller numbers around the globe are tragically dying fast because of impending globalism of which English is an important force.In the case of Chile, Spanish, the national language, is an important international means of communication. It's unlikely that English will ever completely supplant Spanish. It could well be that Chileans may have the best of both worlds, the practical advantages that come from English and another vital important language to use and keep as their mother tongue.