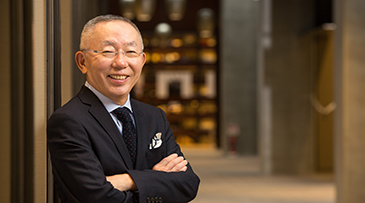 Retailing tycoon Tadashi Yanai is this year's biggest dollar gainer, adding $11.8 billion to consolidate his position as Japan's richest person, with a net worth of $35.4 billion.
SINGAPORE (May 31, 2023) – The collective wealth of Japan's 50 Richest on the 2023 Forbes list rose 13% to US$192 billion this year, up from $170 billion last year. The complete list can be found at www.forbes.com/japan and www.forbesjapan.com/feat/japanrich/, as well as in the June issue of Forbes Asia. The return of tourists following the post-pandemic reopening of borders and the resurgence in domestic consumption helped to revive Japan's economy in the first quarter of 2023. A buoyant stock market — the benchmark index was up 11% since fortunes were last measured — contributed to the double-digit rise in the combined wealth of Japan's 50 richest. More than half of those on the list were better off from a year ago with the top five retaining their rankings. Retailing tycoon Tadashi Yanai is this year's biggest dollar gainer, adding $11.8 billion to consolidate his position as Japan's richest person. Strong sales at Fast Retailing, parent of clothing chain Uniqlo, propelled his net worth by 50% to $35.4 billion.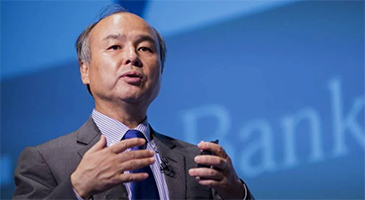 Masayoshi Son
Takemitsu Takizaki, the founder of sensor maker Keyence, holds on to the No. 2 spot for the second year with a $1 billion boost to his net worth to $22.6 billion. Masayoshi Son remains in third place, though his wealth dipped slightly to $20.9 billion amid investment markdowns at SoftBank Group, which reported a $7.3 billion loss for the fiscal year ended March 2023. At No. 4 is Nobutada Saji of Suntory Holdings, who saw his net worth, which he shares with his family, rise $1 billion to $10.3 billion.Among the other gainers is Takahisa Takahara (No. 5), whose net worth got a $1.1 billion boost to $7.5 billion as shares of his personal care goods firm Unicharm, which was founded by his late father, jumped 22% on higher sales. Yoshiaki Yoshida (No. 31), founder of cosmetics and health food firm DHC, saw his net worth rise by more than 50% to $1.55 billion. His company was acquired by financial services giant Orix in January this year at a
valuation of $2.4 billion.
A dozen on the list saw their wealth decline such as Hiroshi Mikitani, founder of e-commerce giant Rakuten, which listed its online lending subsidiary Rakuten Bank, but continues to report losses because of investments in its mobile phone business. Mikitani's net worth was down 18% to $3.6 billion and he slipped six places to No. 13.Among the three newcomers on this year's list are Kenzo Tsujimoto (No. 41, $1.2 billion), who founded and runs video games company Capcom and also owns the Kenzo Estate winery in California, and Fumio Kaneko (No. 43, $1.1 billion), cofounder and president of waste management firm Daiei Kankyo. The Ito siblings (No. 6, $4.7 billion) appear for the first time after inheriting the 7-Eleven retailing empire of their father Masatoshi Ito, who died in March.The three returnees to the list include Masayuki Ishihara (No. 46, $1.05 billion), who draws his wealth from a stake in pachinko machine maker Heiwa; Takanori Nakamura No. 47, $1 billion), founder of cloud software firm Rakus and Yoshiko Shinohara (No. 50, $965 million), chairman emeritus of staffing firm Persol Holdings, who reappears after a four-year gap.The minimum net worth required to make the list was $965 million, up from $925 million last year. The top 10 richest in Japan are:
1) Tadashi Yanai; US$35.4 billion
2) Takemitsu Takizaki; $22.6 billion
3) Masayoshi Son; $20.9 billion
4) Nobutada Saji; $10.3 billion
5) Takahisa Takahara; $7.5 billion
6) Ito siblings; $ 4.7 billion
7) Hideyuki Busujima; $4.1 billion
8) Akio Nitori; $4 billion
9) Masahiro Noda; $3.9 billion
10) Masahiro Miki; $3.85 billionThis list was compiled using shareholding and financial information obtained from the families and individuals, stock exchanges, annual reports and analysts. The ranking lists both ndividual and family fortunes, including those shared among relatives. Private companies were valued based on similar companies that are publicly traded. Net worths were based on stock prices and exchange rates as of the close of markets on May 12, 2023. The list can also include foreign citizens with business, residential or other ties to the country, or citizens who don't reside in the country but have significant business or other ties to the country. For more information, visit www.forbes.com/japan and www.forbesjapan.com/feat/japanrich/
About Forbes
Forbes champions success by celebrating those who have made it, and those who aspire to make it. Forbes convenes and curates the most influential leaders and entrepreneurs who are driving change, transforming business and making a significant impact on the world. The Forbes brand today reaches more than 140 million people worldwide through its trusted journalism, signature LIVE and Forbes Virtual events, custom marketing programs and 48 licensed local editions in 82 countries. Forbes Media's brand extensions include real estate, education and financial services license agreements.
For media queries, please contact:
Catherine Ong Associates Pte Ltd
Catherine Ong
cath@catherineong.com
Chenxi Wang
chenxi@catherineong.com