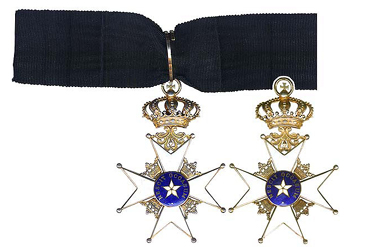 The Royal Order of the Northern Star
Amb. Harald Sandberg of Sweden conferred The Royal Order of the Northern Star to a South Korean college professor at his embassy residence in Seoul on Feb. 4, 2005.The recipient of the Sweden's most prestigious medal was Prof. Byun Gwang-Soo of Hankuk University of Foreign Studies. He was honored for his contribution to the development of Swedish culture and language.Prof. Byun was the first Korean to receive the medal. The Royal Order of the Northern Star (Kungliga Nordsjarneorden) was instituted on June 23, 1748 by King Frederick I. The medal has been conferred to foreigners since 1974.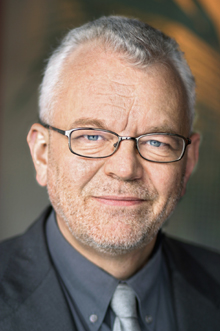 Amb. Herald Sandberg of Sweden
Prof. Byun received a BA degree in linguistics from Seoul National University in 1968. Upon graduation, he agonizied over the choic between going to the United States or Sweden for his advanced overseas study.
Prof. Byun eventually opted for Sweden, in part because he thought he would not have to worry about the lofty tuitions and pricy living expenses of the United States."I decided to go to Sweden because of the fear of the costs," said Prof. Byun. "I was right — Sweden was a transparent country with no corruption and economic disparity.""I stayed longer than I initially planned, because I liked the country so much," he added.He went though his undergraduate studies at Uppsala University, and then continued on to its graduate school, where he received his master's degree. After graduation from Uppsala, he worked as a researcher at Stockholm University.In March 1980 he returned to Seoul, landing a teaching job at the Hankuk University of Foreign Studies. He taught Swedish language and history as professor at the university.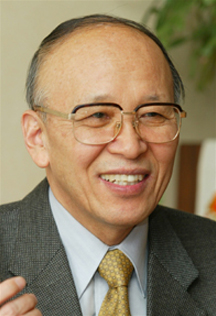 Prof. Byun Gwang-Soo
But in 1986, Prof. Byun went back to Sweden to complete his PhD course at Stockholm University. After receiving his degree, he came back to the Hankuk University of Foreign Studies. There he founded the Department of Scandinavian Languages. Prof. Byun translated Alva Myrdal (1902-1986)'s biography – "Reason Will Win" – from Swedish into Korean. The Swedish laureate of the 1992 Nobel Peace Prize was a cabinet minister, a diplomat, and a feminist, as well as a writer.In 1983, Prof. Byun authored a grammar book on the Swedish language. He also wrote a Swedish-Korean dictionary in 1996, and he coauthored a Korean-Swedish dictionary in 2004.Prof. Byun is planning to retire from the university at the end of February, 2005, but he will continue to serve as professor emeritus, lecturing on the Swedish language once a week at the university.