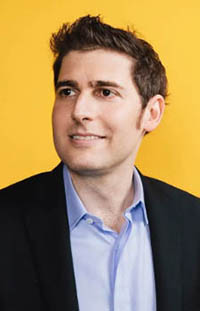 Eduardo Saverin, cofounder of Meta Platforms (formerly Facebook)
SINGAPORE (Sept. 7, 2023) – The combined wealth of tycoons on the 2023 Forbes list of Singapore's 50 Richest rose by 8% to US$177 billion from $164 billion last year, amid a slowing economy. Eduardo Saverin, cofounder of Meta Platforms (formerly Facebook) and a resident of the city-state for over a decade, is the new No. 1 with a net worth of $16 billion. The Brazilian native, the biggest gainer this year in dollar terms, added $6.4 billion as shares of Meta were up nearly 70% since fortunes were last measured.Retaining the No. 2 spot are brothers Robert and Philip Ng of the Far East Organization with $14.8 billion, down slightly from $15.2 billion last year. Li Xiting, chairman of Shenzhen Mindray Bio-Medical Electronics, slipped to No. 3 after two years in the top spot as healthcare stocks took a hit on China's anti-corruption drive against the pharma sector. His net worth fell to $14 billion from $15.6 billion last year.At No. 4 is Goh Cheng Liang, who controls Japan's Nippon Paint Holdings. His net worth dropped slightly from last year's $13 billion to $12.3 billion this year. Real estate stalwart, Kwek Leng Beng, retained the No. 5 spot with his fortune rising 18% to a record $11 billion from last year's $9.3 billion. After the pandemic, Kwek's listed City Developments is once again eyeing global acquisitions and bought the iconic St Katharine Docks in central London for $500 million in March.The wealth of more than half of those on the list was up this year, with six of them adding more than $1 billion each. This latter group includes a couple of old-money families whose wealth is tied to banking. The Lee family (No. 11) of OCBC and the Lien family (No. 15), which has a stake in United Overseas Bank, were the biggest gainers in percentage terms. The Lees more than doubled their net worth to $5.1 billion from last year's $2.2 billion, while the wealth of the Liens' rose to $2.8 billion from $1.55 billion.Two entrepreneurs, originally from China, are among the three newcomers this year. Liang Xinjun, the cofounder of Chinese conglomerate Fosun International, who now runs his family office, XIN Family, from Singapore, makes his debut at No. 22 with $2.15 billion. The other is David Xueling Li (No. 47, $880 million), cofounder and chairman of Nasdaq-listed, Singapore-headquartered JOYY, a live streaming and social media platform. Singaporean Lim Kaling (No. 48, $875 million), an early investor in gaming devices maker Razer, joins the company's founder Min-Liang Tan (No. 36, $1.25 billion) on the list.Three from last year dropped off, including David Chen, a cofounder of e-commerce and gaming firm Sea, which saw its shares tank on disappointing second-quarter results.The minimum net worth to make the list was $750 million this year, up from $705 million last year.The top 10 richest in Singapore are:
1) Eduardo Saverin; US$16 billion
2) Robert & Philip Ng; $14.8 billion
3) Li Xiting; $14 billion
4) Goh Cheng Liang; $12.3 billion
5) Kwek Leng Beng; $11 billion
6) Zhang Yong & Shu Ping; $9.7 billion
7) Khoo family; $8.5 billion
8) Wee Cho Yaw; $7.1 billion
9) Leo Koguan; $6.5 billion
10) Kwee brothers; $6.3 billionThe list was compiled using shareholding and financial information obtained from the families and individuals, stock exchanges, analysts and other sources. Unlike the Forbes Billionaires rankings, this list includes family fortunes, including those shared among extended families such as that of Kwek Leng Beng and his cousins. Net worths are based on stock prices and exchange rates as of the close of markets on Aug. 18, 2023. Private companies were valued based on similar companies that are publicly traded. The list can also include foreign citizens with business, residential or other ties to the country, or citizens who don't reside in the country but have significant business or other ties to the country.
For more information, visit www.forbes.com/singapore
Forbes Media
Forbes champions success by celebrating those who have made it, and those who aspire to make it. Forbes convenes and curates the most influential leaders and entrepreneurs who are driving change, transforming business and making a significant impact on the world. The Forbes brand today reaches more than 140 million people worldwide through its trusted journalism, signature LIVE and Forbes Virtual events, custom marketing programs and 45 licensed local editions in 76 countries. Forbes Media's brand extensions include real estate, education and financial services license agreements.
For media queries, contact:
Catherine Ong Associates
Catherine Ong
cath@catherineong.com
Wang Chenxi
chenxi@catherineong.com