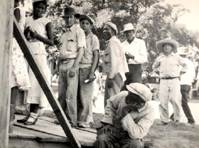 Reacting to one of my many articles, a reader railed against illegal immigration. Yet, he admitted, "we can use the cheap labor." He could not have afforded to build his new house with unionized American workers. The reader was honest. Many Americans, however, can't see beyond the "criminal" act perpetrated by undocumented workers.
Of course, it would be nice if the estimated several million undocumented workers living in the U.S. had come with the proper papers. But they did not. Yet, they stayed, with the collaboration of the companies hiring them. Without jobs, they would not be here. So the question that arises immediately is who has committed the crime. Is it the workers who entered without papers or the employers that gave them jobs? It's easy for some to blame the workers. Yet, there is a symbiotic relationship between their crime and that of the employer. No job, no crime. I don't blame the workers or the employer, since they both have a need. Workers need to feed families back in their home country and the employer could not exist without the workers. If forced to choose between the two, I'd sympathize more with the workers than the employer. It's the company that profits from the toil of the undocumented workers. Workers have little choice. They could have stayed in Mexico and made five dollars a day when work is obtainable or make the dangerous journey north where jobs are available and they can make 50 dollars or more a day. It's a huge difference. Imagine, for example, if there were little work in the U.S. and salaries in Canada were 10 to 20 times higher. Would many Americans make the journey north? You bet.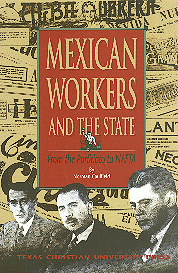 I don't feel much sympathy for employers because of the huge power difference between them and their employees. Undocumented workers typically have no union, no benefits, and no security or guarantees that at the end of the day or week they will be paid. And workers can't complain. Doing so means involving the law and immigration authorities and a likely trip back home.
Americans in general only blame the workers. They never do or say anything about the companies hiring them. The companies make little or no effort to make sure that their workers have appropriate documentation. It's not really their job to do so. It's the governments job.
The fact is that companies benefit from having a docile workforce, saving money, some of which will be passed on to consumers. So we all benefit from the undocumented workers toil. According to James Smith, a researcher for the Rand Corporation, undocumented workers are a net gain to our economy.When it comes to providing them with services, of course, we don't want to pay. In California, voters passed Proposition 187 to deny benefits to undocumented workers, including their children. Taxpayers did not want to be burdened with these expenses. In a way taxpayers were right. It's the companies hiring the workers that should pay for those services. But of course, the companies get off scot-free. They have not committed any crime. They are not responsible. Are they?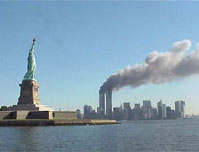 We should not forget that companies care primarily about making profits. Although there are many companies that treat their workers and customers well, it's difficult not to think of HMOs, Enron, and Arthur Andersen, whose main goal is to cut costs and generate profits through legal and sometimes illegal means. They don't care that much about consumers, nor do they care about taxpayers left with the bills. Some companies move their headquarters overseas so that they don't have to pay U.S. taxes. And of course companies make significant contributions to politicians and expect a "return" on these investments. They get it. Undocumented workers are one of the most vulnerable members of society. They don't make financial contributions to politicians. They don't play golf with the president and casually drop a few hints as to what their needs may be. So if you get mad, you should direct your anger not at me for writing an article, but at the companies who hire the undocumented workers. If you don't want to support illegal immigration, make sure that the jobs disappear. And then we can all stop supporting illegal immigration.