South Korea 's LG Electronics said it had successfully tested a next-generation high-speed mobile phone service with its Canadian partner Nortel Networks.
The trial runs on the HSDPA (high speed downlink packet access) service herald a new era of cell-phone users visually communicating, enjoying two-way games and watching TV while moving by car or train, it said. The live test calls were conducted at Nortel's lab in France where LG Electronic commercial handsets succeeded in downloading audio and video data in real-world stability at a speed of 1.4 megabits per second, it said.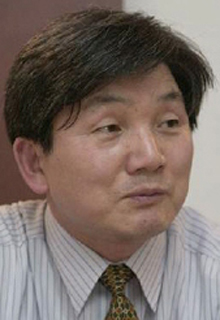 LG Electronics President Park Moon-Hwa
"The HSDPA service will eventually ensure data transmission at a maximum speed of 14 megabits per second — about seven times faster than the mobile phone services now in use, it said. LG Electronics is keen to develop early commercial handsets that are compatible with the HSDPA system, allowing us to lead the world's high-speed mobile phone market," LG Electronics president Park Moon-Hwa said in a statement.
In January, LG Electronics, one of the world's leading mobile phone manufacturers, teamed up with Nortel Networks to establish a joint venture on telecom equipment and networking solutions. Meanwhile, South Korea's Samsung Electronics said Sunday it had also developed commercial mobile handsets for the HSDPA service and its own networking solutions ready for test-runs. Samsung said it plans to test-run its new HSDPA mobile handsets at the world's biggest high-tech trade fair for this year, the Cebit 2005, from March 10-16 in Germany.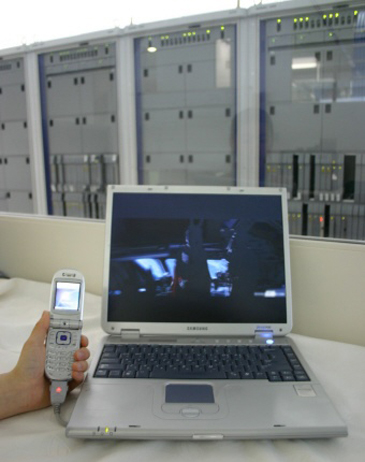 Samsung's HSDPA mobile phone.