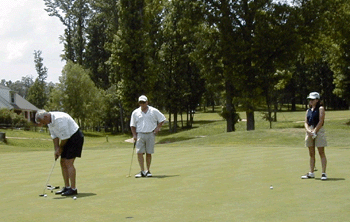 KUALA LUMPUR — Malaysia aims to achieve 16.6 million visitors this year, including five million golfers, says Deputy Minister of Tourism, Datuk Ahmad Zahid Hamidi.Speaking to reporters after the launching of the 2005 Ericsson Charity Golf here on March 1, he said that golf had always been a key selling point in wooing international visitors to Malaysia.In 2004, Malaysia's tourism industry recorded 15 million international visitors, including 250,000 golfers, he said.Ahmad said that the golf packages remained as one of the main attractions of the Tourism Ministry which targets the middle and higher income groups of golfers.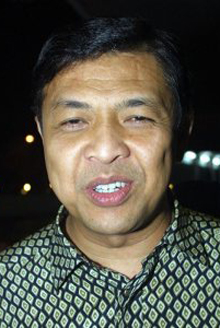 Deputy Tourism Minister Datuk Ahmad Zahid Hamidi of Malaysia
"Over the years, the tourism industry players have been promoting golf packages to Malaysia. Presently there are about 35 travel agents, which are also selling golf destination packages," he said. He said the ministry had made concerted effort to promote golf packages in Singapore, Indonesia, Taiwan, Japan, South Korea including the Scandinavian countries, Germany, the United Kingdom, France and Italy. "We have more than 200 golf courses in Malaysia compared with Thailand," he said. He said that at least 15 international tournaments were planned for this year to bring inbound golfers to play in Malaysia.He encouraged hotels, golf clubs, airlines and travel agents to work together to bring more visitors and golfers to Malaysia.In conjunction with the Formula One Petronas Malaysia Grand Prix 2005, the 2005 Ericsson Golf Charity would be held at Saujana Golf and Country Club on March 19.A total of 120 golfers would be taking part in the competition which offers prizes worth more than RM450,000.Proceeds from the charity golf event will be channelled to the Federal Territory Dyslexia Association and Talassemia Association of Malaysia.