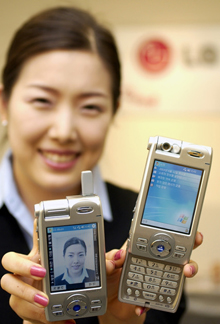 LG's new multi-media PDA phones
South Korean consumer electronics giant LG Electronics is considering Malaysia as its regional logistics centre for South-East Asia.LG Eelectronics (M) Sdn Bhd managing director I.G. Kim said the company will conduct an in-depth study on the viability of Malaysia as its regional logistics centre."We are considering Malaysia to deliver LG products to the rest of the region, taking advantage of the Asean Free Trade Area (Afta). We will come out with a more concrete plan later," he told Business Times in an interview in Petaling Jaya recently.Kim said LG Electronics Malaysia currently has an assembly line in Port Klang which assembles LG products like refrigerators, washing machines and television sets.On whether LG Electronics Malaysia will establish its production base in Malaysia, Kim said: "It is too early... we are more into the setting up the logistics centre here."LG Electronics opened LG Electronics Malaysia, it's 74th subsidiary in the world, in mid-March this year. LG Electronics Malaysia has a paid-up capital of US$7.5 million (US$1 = RM3.80).Although LG Electronics is the last of the global consumer electronics players to have a direct presence in Malaysia, six of its products are already market leaders in the country such as air-conditioners, refrigerators, washing machines, DVD players and plasma TVs.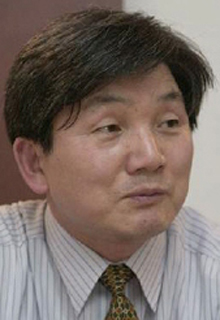 President Park Moon-Hwa of LG Electronics —The Seoul Times Photo
Kim said LG Electronics Malaysia has earmarked RM60 million for investment in marketing activities and customer service this year. The company will spend about the same amount next year, where two-thirds of the investment will be on marketing and one-third on customer service. "We hope to break even in two years," he said. LG Electronics Malaysia aims to be Malaysia's top consumer electronics company by 2007 with targeted sales of RM1.5 billion.It expects to achieve about RM800 million total sales this year, up from last year's RM350 million. For next year, the company is anticipating over RM1 billion sales.