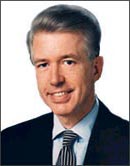 California Governor Gray Davis recently signed a bill that grants mediation rights to farm workers embroiled in labor disputes. But on another issue dear to Latinos he went the other way. Davis vetoed a bill that would have allowed undocumented immigrants who have applied for legal residency the right to obtain California driver's licenses.Davis justified his veto by citing security concerns after the events of 9-11, which made it clear that "the driver's license is more than" just a permit to drive. It's used as a primary document to identify who we are.Davis is right about the driver's license being used as an I.D. card. He is wrong about the fact that undocumented workers with driver licenses would pose a security threat. In fact, many advantages emerge when anyone who drives an automobile does so legally.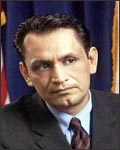 Many undocumented workers drive anyway. Wouldn't it be better if they had a license? And at the same time also paid insurance? Assemblyman Gil Cedillo, D-Los Angeles, author of the bill believes that the roads would be safer if undocumented workers could obtain driver's training and testing and at the same time can purchase insurance.While Davis acknowledged the benefits of some undocumented workers driving legally, his concerns about security pushed him to reject the bill. His reservations had to do with two of the al-Qaeda operatives responsible for the Sept. 11 attacks, who managed to get false driver's licenses. Davis wanted a number of safeguards in the bill which he found lacking. For example, he wanted fingerprint background checks and cooperation with the federal Immigration and Naturalization Service. He also wanted to restrict eligibility for licenses to immigrants who had not committed crimes and had lived and worked in California for a significant period of time.Cedillo believes all these requirements were met in the revised language of the bill as the bipartisan support demonstrated. In addition, the bill had the support of top law enforcement officials such as Los Angeles County Sheriff Lee Baca and California Attorney General Bill Lockyer.Yet, Davis was still concerned that the employment requirement was not strong enough and that someone with an arrest warrant might qualify for a driver's license. It's more likely that Davis was concerned about the current political climate, which in the past year became less friendly toward immigrants and their needs.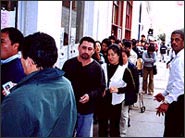 For example, at the federal level, the negotiations between George W. Bush and Mexican president Vicente Fox to improve immigration between the US and Mexico came to a screeching halt soon after 9-11. The climate of insecurity makes politicians leery of appearing weak on the issue. At the rational level, Davis' veto can be translated by saying that people can work but they can't drive. How they get work is their business. Davis' veto was hailed by opponents of immigration who believe that giving undocumented workers the legal right to drive is a step toward legitimization of illegal activities and will only encourage more of the same. Granting undocumented workers official documents inches them closer to regularizing
their status. In a way, Davis has already done just that when he signed a bill which allows illegal immigrants who graduate from California high schools to qualify for lower, state resident tuition while attending state universities and community colleges.Undocumented workers in the US have also received some legitimacy from the Mexican government. Mexican consular offices in the US have been issuing a matricula consular, an I.D. card which identifies the bearer. The value of these cards has increased since banks, check cashing companies, and airlines companies have been accepting them to identify people who might not have any other form of identification. In a way, the matricula consular helps to identify people with some dignity.In January of 1994 the North American free Trade Agreement (NAFTA) went into
effect. It facilitates trade between the US, Mexico, and Canada by eliminating some tariffs. Selling products among these three countries became easier.Unfortunately, when it comes to employees selling their services within these three countries, the problem is much more complex. Companies, of course, can lobby governments. Who lobbies for undocumented workers?