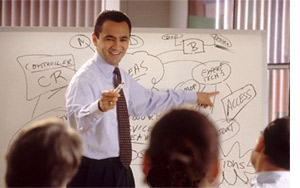 A recent letter to the editor stated that Japanese teachers of English have no ability with English. To teach English to Japanese students, the letter went on, you must be a native speaker of English. As a professor of foreign languages who teaches both his native language and two others to American college students, I can say that non-native teachers are just as effective as native speakers. To be sure, native speakers have a few obvious advantages over non-native teachers. Native teachers know the language very well, having used it their entire lives. They are familiar with their culture and know things about their language, which a non-native teacher might find impossible to learn. When I teach Italian, my first language at my college, I can provide my students with an excellent role model in terms of pronunciation, and also give them insights into the culture which a non-native would find difficult to provide. I can point out dialectical variations, which a non-native teacher of Italian might totally ignore.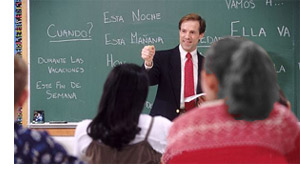 When I put on the non-native teacher's hat with my Spanish and French students, my knowledge of these languages tends to be "bookish" and inevitably more limited than my Italian. I am not able to provide nearly the same depth of cultural information, nor is my pronunciation as good as it is in Italian. Non-native teachers of English can have difficulties with the language themselves and may pass on unauthentic pronunciation or other inappropriate linguistic features. Under the worst possible scenario, the English pronunciation of a Japanese teacher of English may be so weak that when students imitate it, they end up with something unrecognizable to native speakers of English.Native speakers, however, also have disadvantages. It is often difficult for a native teacher to sympathize with some aspects of language learning which students find challenging. An American teaching English in Japan may not be able to understand why some sounds are difficult to make for Japanese students. Since there is no distinction between the sound of the letters "l" and "r'" in Japanese, the American teacher may be baffled when a Japanese student says "lice" instead of "rice." A Japanese teacher of English who has had to struggle with these different sounds may be able to pass on strategies to students and help them succeed.Also, given the cultural differences between the United States and Japan, an American teaching in Japan may create a classroom atmosphere which makes it difficult for Japanese students to learn. When it comes to education, one size does not fit all. A native speaker of Japanese, teaching her language in an American school, would likewise be baffled about some of the intricacies of English which would affect students's learning. The Japanese teacher might also find American students' study habits and the relationship with their teachers difficult to deal with. What's to be done? Learning a foreign language takes a long time, particularly if it's totally unrelated to the student's native language. Therefore the study of the foreign language should start in the early grades and continue up to and including college.
The difficulty of some sounds of English, for example, may disappear if Japanese kids start learning English as kids. In so far as teachers are concerned, a blend of native and non-natives is probably ideal. Putting an American in front of a group of Japanese students to teach them English without any knowledge of Japanese language and culture will lead to disasters. Having a Japanese teacher of English with very weak linguistic skills will likewise lead to the same disaster. But if students are exposed to both kinds of teachers, and especially if the teachers cooperate and learn from each other, optimal results will follow. In essence, in order to teach a foreign language, the teacher has to have as close knowledge of the language and culture as that of a native. To get these qualified teachers takes a long time and requires constant involvement with the language. Travel opportunities need to be made available where teachers can immerse themselves in the language and culture they are teaching. Ideal conditions are never present. Thus choices need to be made based on the students' level. For beginning students, it's more important to have a teacher who knows the students culture and study habits than to be able to speak flawless English. For advanced students of the language, a native or near native fluency of the language is indispensable. The knowledge of a native speaker and the knowledge of the students' language and culture need to be combined to achieve effective teaching of foreign languages. Ultimately, closing the gap between non-native and native teachers of languages will eventually result in communication between nations.