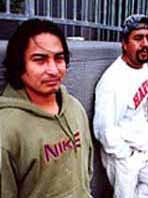 The commercial on the Spanish language TV showed how easy it was to learn English. All you had to do was purchase the cassettes and videos and in little time your newly acquired English would create a path to high-paying jobs.
There is money in English, but more in two languages, especially if the second language is Spanish. That's why when you call a company or use an ATM machine you get the choice between English or Spanish.Companies are not wasting their efforts. The buying power of Hispanics in the US is already sizable at 580 billion dollars a year. Buying power is defined as the personal income available, after taxes, on goods and services. By 2007 Hispanic buying power will reach 926 billion dollars, according to researchers at the University of Georgia. Between 1990 and 2007 the increase of buying power of Hispanics is going to be 315% compared to 111% for non-Hispanics.To a certain extent the increase is going to be due to the corresponding growth in population but also to the median age??6 among Latinos?? an age when many are in their prime of their earning power. Although 3 out 4 the 35 million Latinos in the US watch TV in both English and Spanish and are therefore to varying degrees bilingual, many feel more comfortable with Spanish. That's why business tries to reach them in their language.The large number of commercials on Spanish-language TV and radio by major American and multinational companies clearly demonstrates that corporations see the dollar sign when Spanish is used. Business has learned what the Japanese have always known: the language of business is the customer's language.Both Republican and Democratic politicians have also learned what business has. Although a high percentage of Latino voters are fluent in English, politicians spend money on ads in the same Spanish-language media outlets as corporations. Buying power also means political power especially in razor-thin election results.The wide use of Spanish alongside of English has not gone unnoticed. A number of American groups believe that Spanish is undermining the power of the English language. Several English-only groups have been working to pass laws declaring English the official language. Twenty-seven American states have done so. Passing these laws is supposed to eliminate services in languages other than English. Bilingual ballots, driver's license tests, and government publications would only be available in English. The English-only philosophy has not been very successful at the practical level except in education where a few states have virtually eliminated bilingual education programs.Yet the English-only movement has not tried to influence business since corporations don't really care what language their customers speak.
Buying power speaks only one language?봡ollars. And if people have money and it means providing a service to get them to buy the product, business will do it. The power of business has kept English-only groups from pushing very restrictive language laws similar to those in Quebec where French is to be given priority over English.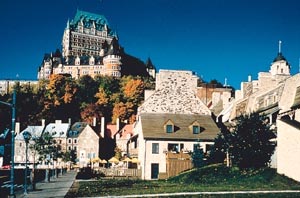 For example, by law, French store signs must be twice the size of their English translations. And businesses in Quebec must provide their services in French in addition to English. And language laws are enforced in Quebec. Language police will issue citations to businesses breaking rules. This enforcement generates much anger particularly among small businesses that may not be able to follow the language laws all the time.
In the U.S. English-only laws have been primarily symbolic. Certainly, business has not been affected by these laws. American corporations would not be happy to be shut out of reaching customers because of language laws.Language is power for a number of reasons which go beyond economics. As the buying power of a language increases, the overall importance of its speakers also grows. That's what really concerns the English-only movement. What proponents of English-only don't see is that as immigrants establish themselves economically they also Americanize and after a generation or two the "immigrant"
language is nothing more than a faint memory.