Arts & Living
Cruel English?
Special Contribution to The Seoul Times
By Domenico Maceri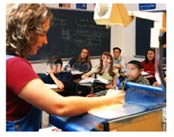 "I don't see why it is cruel to teach children English" Ron Unz, who spearheaded anti-bilingual education initiatives in California, Arizona, and now Colorado and Massachusetts, stated in an article. Teaching English isn't cruel, but trying to do so without understanding anything about education certainly is. It is cruel to put kids in a classroom with a teacher who does not speak the students' language, where asking for a pencil, a bathroom pass, or help with a problem is utterly impossible. Kids in classrooms where the teacher explains fractions in an incomprehensible language are certain to fail.If math is difficult for kids who know English, then it is doubly difficult for kids who have yet to learn English. Foreign-born kids inevitably come up short when they have to compete with US-born kids in subjects explained in a language they haven't yet learned. Imagine the outrage at an American high school if parents were told that this year's algebra would only be taught in Chinese. They will be certain their kids would not have a chance. Why can't they see that what's true for their kids is equally true for foreign-born kids? It is cruel not to realize the culture shock immigrant kids face when they begin school in a new country in a language they don't know. Berating kids in the schoolyard for speaking their native language instead of English, as used to happen in the "good old days" of sink-or-swim education, does nothing for immigrant kids' self-esteem.If self-esteem is important for US-born kids why isn't it just as important for foreign-born ones? The native language kids bring to school is valuable because kids themselves are valuable. Telling them that their language is worthless sends a message about the kids' own worth. It is cruel to believe that children can learn languages fast. Most Americans believe this is true, but anyone who knows anything about language acquisition will tell you it is a myth. Kids learn languages more slowly than adults because they are not just learning words, they are learning about life.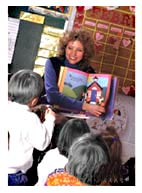 It is a myth that children at age five or six kids can learn English in a couple of months and then compete with kids who have been speaking English all their lives. Children often make quick oral progress, but learning the academic English necessary to succeed in school takes a lot longer. Imposing a specific deadline on children to have to learn English does not work because they are all different and learn at different speeds. Some kids may need two, some three, some four, some more years. Each child is an individual. It is cruel to tell teachers they don't need to learn their students' language. Every teacher worthy of the name knows that being able to communicate with their students' parents is one of the most important educational tools they have. Why do foreign-language-hating politicians and voters keep trying to convince them that this obvious fact isn't true? It is cruel to ask voters to decide complex educational policies based on an emotional issue of English-yes Spanish-no choice. It does teachers no service at all. What other professions are told by voters how to do their jobs? Imposing a one-size-fits-all method to teachers and take away their flexibility to deal as best as they can with their kids is an insult to teachers' professionalism.It is cruel to tell teachers to go back to the days of sink-or-swim in educating immigrant kids. It did not work in 1921 when 50% of the special education kids in New York City were Italian immigrants and it won't work any better today. It was and still is cruel to test kids who don't know the English language and brand them stupid when they fail tests designed for kids who have spoken English all their lives. In today's world, a second language is an enormous asset. It is cruel (and stupid) to convince students and teachers that it is a liability. The linguistic talents of immigrant children should be cultivated and regarded as gifts to their new country. These potentially bilingual kids could provide indispensable linguistic knowledge in solving future problems of the country, as well as help solve international conflicts. It is stupid (and cruel) to ignore research that says bilingual education works if implemented properly. Studies done by George Mason University and the National Research Council indicate that it works very well.A study by the Los Angeles Unified School District demonstrated that students in bilingual education programs did better in reading and writing than those who were taught in English from the beginning. It is cruel to blame the educational problems of immigrant kids on their bilingualism, when their biggest problem is poverty. Bilingual education tries to compensate for what's lacking in immigrant kids' ability to learn.It' a bridge that provides opportunities. And kids deserve every opportunity to learn, regardless of which side of the river they were born. When kids don't learn, all of society fails and eventually pays the consequences for that failure. And that is an act of cruelty that strikes at all of us.

Other Articles by Domenico Maceri
Julián Castro's Monolingualism: a ...
Biden's Immigration Plan: Between Trump and ...
Legal and Illegal Immigration: A Winning ...
World Cup: Beyond the Soccer Field
John Kelly's Fails English and History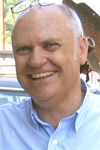 Domenico Maceri, Ph.D., UC Santa Barbara, teaches foreign languages at Allan Hancock College in Santa Maria, CA. His articles have appeared in many newspapers including Los Angeles Times, Washington Times, Japan Times, and The Seoul Times. Some of his stories won awards from the National Association of Hispanic Publications.