Although the events of 9-11 clearly proved that what happens in far away places such as Afghanistan directly affects the US, when it comes to language, our country continues to march on the belief that one language is enough to communicate with the rest of the world. This year Iowa became the 27th American State to declare English its official language.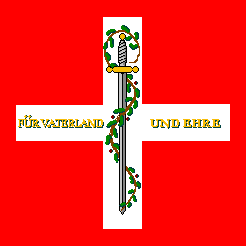 Other countries take a more inclusive and less arrogant approach. Switzerland, with three official languages, recently added another. Now Swiss law states that official documents have to be made available in English in addition to German, French, and Italian. While Americans seem to be afraid of languages, the Swiss use them to their advantage. The Swiss government adopted another language in order to help the country communicate better with the rest of the world by making texts more readily available. The Swiss Defense Department alone will be translating almost 8,000 pages, much of it related to arms purchases. Other important documents have to do with cross border crime and banking secrecy. Additionally, the need to translate official government documents into English is due to Switzerland's joining NATO's Partnership for Peace (PFP) and the sending troops to assist in peace-keeping missions abroad. Of course, the Swiss did not just select at random another language to expand their multilingualism. They selected English because it is the lingua franca of our times. The growing influence of English within Switzerland is beginning to cause concern as some of the 26 cantons are giving priority to English over the other national languages. In some schools, when Swiss children begin to study a foreign language, they are choosing English over German, French, or Italian. Currently Swiss kids start their first foreign language at age 10 and English at 13. Some cantons are reversing it. Some have gone as far as starting English as the first foreign language when kids are seven years old.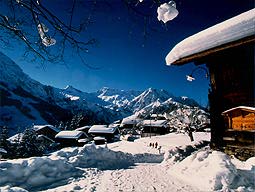 Although the use of language does cause some serious discussion, the Swiss understand that languages are an asset that will benefit their country. The Swiss are smart enough to understand that history handed them a gift when it made them multilingual. In the US, a land of immigrants, one would think that a similar interest in multilingualism would 1occur. The opposite is the case. Languages are seen as a problem. Americans seek to stamp out whatever languages immigrants bring into the country out of concern that English is being endangered and the fabric of the country will come apart if languages other than English are allowed to exist. It's also strange that Americans don't see the need for more linguistic skills given the country's predominance in the world. As the sole superpower and at times the world police officer, the US needs to be able to communicate with everyone. Yet, the policies and the climate in the US are always one of monolingualism. We don't need to understand you, we seem to be telling the world. All that matters is that you understand us. This is dangerous because our inability to understand others put us at a serious disadvantage. Currently, for example, the US government has a critical shortage of people who are fluent in Arabic, Farsi, Korean, and Chinese. According to the General Accounting Office, four governmental agencies have severe shortages of employees with language skills. These include the Army, the FBI, the State Department and the Commerce Department. A recent GAO report revealed that staff shortages of employees with linguistic skills have "hindered US military, law enforcement, intelligence, counter terrorism, and diplomatic efforts." The use of technology has allowed the US to collect huge amounts of data, which need processing. The FBI has thousands of hours of audiotapes and pages of written texts that have not been translated because of a lack of qualified personnel. Given the more than 5000 languages spoken around the globe, it's difficult to have people fluent in all these languages. Yet, the climate of monolingualism typical of the US as evidenced by the English-only laws and the virtual elimination of bilingual education programs in California, Arizona, and possibly Colorado and Massachusetts, will only worsen our ability to deal with international issues.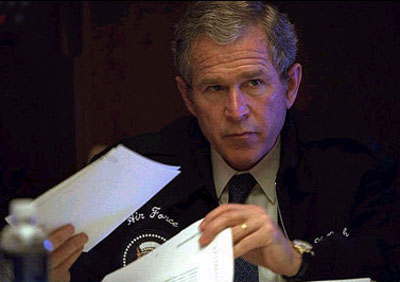 When an American state declares English its official language because of fear that another language, often Spanish, may "take over," we send a wrong message to immigrants. Learn English and forget your native language. In essence, immigrants are told to become monolingual as the vast majority of Americans as soon as possible. This translates into a loss of a valuable asset. When bilingual education programs are eliminated, kids, who have a strong chance of learning two languages and possibly providing invaluable service to their new country in the future, are made less valuable not just for the US but also for the rest of the world. During World War II Japanese Americans, Italian Americans, and German Americans provided critical linguistic resources to the US in the war effort. American officials also used the Navajo language as a code, which, because of its linguistics complexities, our enemies could not break. Unfortunately Americans have short memories. Americans' fear of English being in danger because of the presence of other languages borders on paranoia.
Maybe the Swiss who have declared English their fourth official language know something Americans don't about the role of English in the world. Having a nation full of citizens with bilingual and trilingual skills is an asset rather than a liability.