Arts & Living
Speak English at Home?
Special Contribution to The Seoul Times
By Domenico Maceri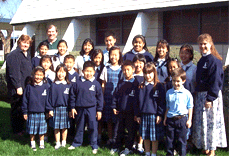 More than 160 parents of a Southern California city recently signed a petition to remove the principal from their kids'school. Her crime? She told parents to speak only English to their kids even when they are home. The principal believes that the more English kids hear, the faster they'll become fluent, and—not coincidentally—the faster the test scores will rise. Test scores are a serious problem at this school because 73% of the kids do not speak English as their first language. Kids don't do well on tests in languages they don't know. There is no doubt that the principal cared about her students and was right in pushing for more exposure to English. Unfortunately, sometimes people forget that language can be a very sensitive issue. Speaking for the parents, Alberto Sandoval, stated that the principal wanted to take their "language away." The English-only movement and the virtual elimination of bilingual education from California schools as well as a few other states have bolstered the case for English immersion as the solution to the educational challenges of immigrant kids. They have created a climate in which the only thing that seems to matter is teaching English. Cram it in as fast as you can and the solution emerges. As long as kids are immersed in English, the line goes, they'll be OK. The principal was just pushing for what appears to be trendy. Unfortunately, people have short memories. We used to have English-only programs. At the turn of the century no one thought about bilingual education. Kids were immersed in English. Sink or swim. A lot of immigrant kids sank. They were hit by teachers in the schoolyards for daring to speak a language other than English. In 1921, 50% of the Italian immigrant kids in New York City were placed in special education classes because they were given tests in English, a language which they barely knew. In essence, if you didn't know English, there was something wrong with you. Education is unfortunately a much more complex issue and goes far beyond the question of language. Although English is fundamental, other issues affect educational success. Math, social studies, science, etc. are just as vital as English. But if you miss out on the first few years of these subjects because you don't know enough English, you may never catch up. In addition, self-esteem is at the core of the educational process. The kids' home language, which students learn form their parents, is inherently vital, since people tend to identify with their language. They don't call it the mother tongue for nothing. Your language is as much a part of you and your family. Of course, if we want to make sure all kids have the same opportunity, we need to look at the resources which are basic in education. School funding needs to be equalized. Although some people easily forget, money is indispensable. Ever wonder why the rich schools do very well on state tests and poor ones don't? There are plenty of American schools where test scores reveal problems. The students in these schools are Americans and speak English. Yet they live in poverty, and that has a strong impact on education. They say that throwing money at problems does not make them go away. Yet, we know that money makes a difference. Small classes cost money. Good teachers cost money. Buildings cost money. Hiring tutors to help immigrant kids learn English and other subjects costs money. And educating parents so that they can help their kids at home also costs money. And money is also necessary to provide school officials opportunities to learn about their kids' parents, so they can pass on information about ways of learning outside of school. Telling parents to speak English only at home sends the wrong message. It tells parents and kids that their language has no value and as a result neither do the speakers. It's a terrible blow to self-esteem. And anyone who knows anything about education recognizes how vital self-esteem is if kids are to succeed in school and eventually in life. Kids will do well in school when they feel good about themselves. Parents are indispensable in developing their kids' self-esteem. To achieve it, parents and school officials need to develop a partnership. When this partnership does not exist because parents call for the resignation of the principal, you end up with a recipe for failure. In essence, the job of educating kids becomes virtually impossible. The principal of the school in question eventually apologized and plans to meet with individual parents to clear the air. That's a beginning. But when a school principal tells parents to speak only English to their kids not knowing that most of them are only fluent in Spanish, a serious problem exists and drastic changes need to occur. It's not just the kids and parents who are most in need of education. It's the principal who needs to be educated.

Other Articles by Domenico Maceri
Julián Castro's Monolingualism: a ...
Biden's Immigration Plan: Between Trump and ...
Legal and Illegal Immigration: A Winning ...
World Cup: Beyond the Soccer Field
John Kelly's Fails English and History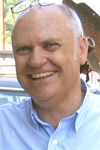 Domenico Maceri, Ph.D., UC Santa Barbara, teaches foreign languages at Allan Hancock College in Santa Maria, CA. His articles have appeared in many newspapers including Los Angeles Times, Washington Times, Japan Times, and The Seoul Times. Some of his stories won awards from the National Association of Hispanic Publications.