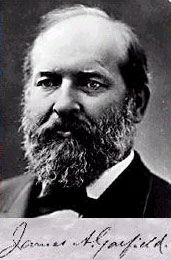 James Garfield was a classics professor before he became the 20th American president. One time, wanting to show his abilities with foreign languages, he amused friends by translating simultaneously an English document into Greek with his left hand and Latin with his right hand. Neither George W. Bush nor former President Jimmy Carter could match this dexterity with languages, but both have made remarkable use of Spanish in spite of their limited knowledge. Jimmy Carter recently visited Cuba, the first former president and the most visible American official to do so since Castro took office in 1959. During his stay in the island Carter addressed the Cuban nation in Spanish. He called for an end to the US embargo on Cuba, but at the same time he also called for Castro's government to introduce political reforms and democracy.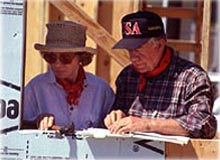 Of course, Carter's Spanish is far from perfect, but he managed to communicate with the Cuban people. And he did it in their language. That's remarkable for American residents, most of whom were able to speak only English. Americans' monolingualism is, in fact, almost a cliche. Foreigners are used to hearing Americans speak English because our language is the world's lingua franca and therefore the indispensable tool for communication. We let the others learn our language. When Cubans heard Mr. Carter speak Spanish, his message was received much more warmly than if he had spoken in English and it had been translated. Carter spoke directly to the Cubans without anyone filtering his message, avoiding any censorship or alterations that could have resulted with a translation. This is something many Cubans might have suspected had government officials translated Carter's words. The psychological impact of hearing a president, even a former one, speak in their language was very positive. The use of awkward Spanish lessens the arrogance that is almost implicit in the words of a high level American official. The Spanish words demonstrated a sincere effort to understand and communicate from the heart. Carter embraced the Cuban people and by extension all the 370 million people who speak Spanish as their native language.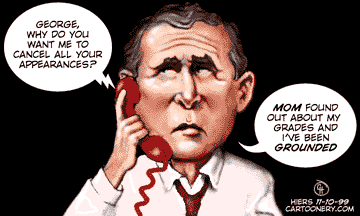 George W. Bush has also made good use of his Spanish. Although Bush readily recognizes his linguistic limitations, he often seasons his speeches with Spanish phrases. During the 2000 campaign Bush fielded questions in Spanish and answered them in English in a television interview carried by Univision, the national Spanish network in the US. Although Bush's Spanish fluency may not qualify him for membership in the Spanish Royal Academy, his sprinkling of Spanish has a strong impact. Latinos are very sensitive to language and at the same time very vulnerable. The English-only movement and the virtual elimination of bilingual education in several states are perceived by Latinos as attacks which Bush undercuts every time he tosses in a Spanish word or phrase. When the President of the United States uses a foreign language, he sends a message that there is nothing in that language to hate or fear. Spanish-speakers thus find language a sensitive issue and by and large they do not find Bush's Tex-Mex Spanish nor Jimmy Carter's Southern-colored accent patronizing. The Spanish coming out of the current and former residents of the White House helps bring down the walls separating Anglos and Hispanics in the US as well as peoples of different nations. It sends a strong message to all who are trying to connect with others who speak another language: I am like you; I am also struggling with your language as you are with mine; I am on your side; I'm part of your family. The use of Spanish suggests that it's OK to speak more than one language. Languages are not to be feared. Indeed, languages make us more American rather than less for they reflect who we really are as a nation and provide a bridge for world communication. In spite of Bush's knowledge of Spanish and his family connections with Latinos, and his brother Jeb married a native of Mexico he only managed to get 35% of the Latino vote in the last residential election. Most Latinos do not see President Bush's policies as benefiting them. They view him as a representative of wealthy people and corporations. Speaking the same language does not make problems dissolve into thin air. Language won't substitute for action; it just makes it easier to mmunicate with the people you're trying to reach. Bush's recent speech during a Cuban Independence Day celebration in Florida, though peppered with Spanish phrases, was nothing but old rhetoric. Unlike Carter who tried rapprochement, Bush reiterated the standard failed policy of lifting the embargo only when Castro makes democratic reforms. Bush's language was music to Cuban Americans. To Castro it was a foreign language.