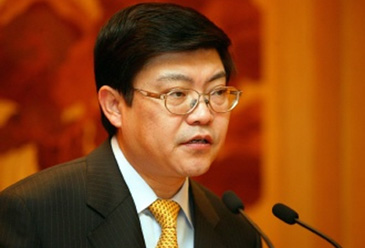 Li Bin (ì°Þ´), Chinese Ambassador to Seoul
Chinese Ambassador to Seoul Li Bin (ì°Þ´), who is one of the longest serving foreign envoys in Seoul with nearly four years of stay this time, is expected to leave Seoul some time soon, diplomatic sources in Seoul said. He arrived here in September of 2001.The sources predicted that at the end of August Amb. Li will be replaced with Ning Fukui (ç¬Ý·ÎÚ), a Chinese point man on North Korean nuclear issue within the Chinese Foreign Ministry.Li speaks perfect Korean and is able to even wield both Pyungyang Seoul dialects, just like any native Korean. The top Chinese envoy to Seoul is probably the most expert on Korean affairs, spending 25 years altogether on the Korean Peninsula, two years longer than the period he lived on China where he was born and grew up.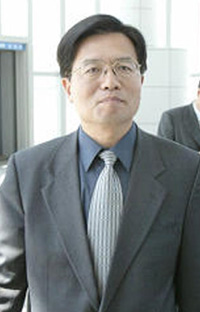 Ning Fukui (ç¬Ý·ÎÚ), new Chinese ambassador to Seoul
The 49-year-old Li served at the Chinese Embassy in Pyungyang for as many as 14 years. Prior to that, he studied linguistics at the Kim Il-Sung University in the North Korean capital for five years. Before he came to Seoul as an ambassador, he already spent three years at the Chinese Embassy in Seoul.Unlike his predecessor Wu Dawei (ÙëÓÞêÉ), who created controversy quite often with his stiff attitude, Li is very sociable and highly industrious person who gets along really well with local people. When hobnobbing with local journalists, Li easily downs over 10 shots of "bomb shots," a local boiler maker.With born industriousness and sociability, he never fails to attend nearly all the invitations. During summer time, Li even loves going to dog meat restaurants with his Korean friends. He used to eat dog meat and soup when he was in Pyungyang.Li often urges his own staffs to have dog meat by saying "How could you do the diplomacy with Koreans without eating boshintang (dog meat soup) and bomb shots?"When his diplomatic friends visit Seoul, Li takes them to his favorite boshintang restaurant in Gugi-dong, Jeongno-Gu, downtown Seoul. They include his predecessor Wu Dawei (ÙëÓÞêÉ), and Wang Yi (èÝëö), China's current ambassador to Japan. Wu now serves as Chinese representative to the six-party talks on North Korea's nuclear issue.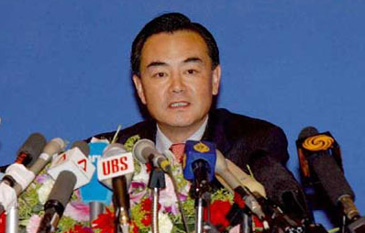 Wang Yi (èÝëö), China's current ambassador to Japan
Earlier in December, 2001, in a breakfast meeting with local journalists, Li supported Korean people eating dog meat, which was quoted by world media."Food is one of the cultures, everything in the world should not be judged by one standard, and a food should be recognized as a cultural variety of the world," Li said when he was asked to comment on the Korean people eating dog meat.Li is still maintaining close ties with North Korean leader Kim Jong-Il. In March 5, 2000, when Kim made a surprise visit to the Chinese Embassy in Pyungyang, Kim stayed there with Li as long as five hours from 7 p.m. Li was serving as minister at that time. Li's encounter with Kim received world's attention as the bilateral relations between Pyungyang and Beijing deteriorated.They discussed Beijing-Pyungyang ties over drinks late into the night. Kim drank wine while Li had Chinese hard liquor. Kim chose the relatively mild wine because of his poor health.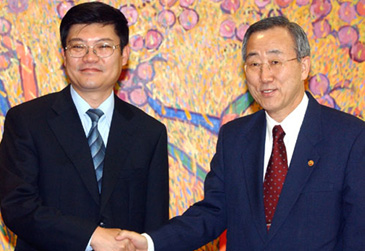 Li Bin (ì°Þ´), Chinese Ambassador to Seoul (left) meets with Ban Ki-Moon, South Korean foreign minister.
Li's connections with Kim harks back to 1986 when Kim visited China for the first time in his life. Li interpreted for Kim when Kim was touring Shanghai. Thirteen years later in 1999 when Kim revisited Shanghai, Li guided the North Korean leader again.Li recalled that at the time Kim said "What a change," referring to the drastic transformation of Pudong (øÝÔÔ) area of Shanghai. Indeed, there was a big cry before and after 13 years, Li reminisced.Li also served as interpreter for senior Kim, the late North Korean President Kim Il-Sung, when Kim and his entourage visited China's Gwangdung Province in the past. They all had dog meat at that time, according to Li.