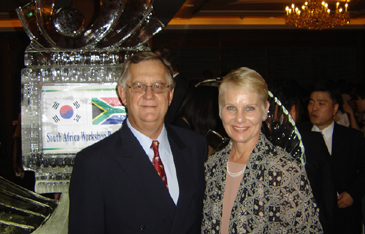 South African Ambassador to Seoul Stefanus Johannes Schoeman (left) poses with his wife Judith at the reception held at Lotte Hotel July 8, 2005.
"South Africa gives you a break that breaks new world," said new South African Ambassador to Seoul Stefanus Johannes Schoeman at a recent event. The newly arrived top envoy made the remarks in the 2005 South Africa Workshop and Reception held July 8, 2005 at Lotte Hotel's Sapphire Ballroom. The standing party was attended by South African embassy officials, tourism ministry officers, and travel agents. A total of 20 representatives from 16 South African travel trade suppliers participated in the workshop held during the daytime prior to the reception on the day. They comprised of six hotels and lodges that included African Sun Hotels, Legend Lodges, and the Three Cities Group and 10 tour and travel agencies that included Nomad Adventure Tours, Tour d'Afrique, and Wilson Collins Travel. The destination seminar program which presented the South African tourism strategies started from 11:30 a.m. followed by a workshop discussion among guests and participating travel trade suppliers. Afterwards, trade reception was held from 6:30 p.m.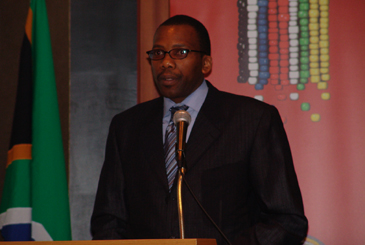 Mr. Ndiphiwe Ntuli, South African Ministry of Tourism's regional manager of Japan and South Korea Relations, speaks at workshop for tourism held at Lotte Hotel July 8, 2005.
Mr. Ndiphiwe Ntuli, South African Ministry of Tourism's regional manager of Japan and South Korea Relations, delivered the welcome address and thanked the South African people, tourism officials, and South Koreans for their help in promoting South African tourism. The South African Embassy and Tourism Ministry conducted the workshop and reception event to educate travelers, particularly South Koreans about potential destinations in South Africa, or known as the Rainbow Nation. During the reception, Amb. Schoeman had his first address since his arrival in Seoul with wife Judith last July 6. In his speech, Amb. Schoeman promoted golf courses, as Koreans like golf a lot. Korean tourists were particularly invited to experience South Africa's golf courses and facilities.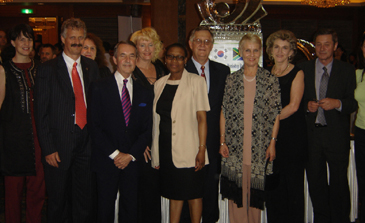 South African Ambassador to Seoul Stefanus Johannes Schoeman (left) and his wife Judith poses with his embassy staff at the reception held at Lotte Hotel July 8, 2005.
The country takes pride in its golf tourism industry as it hosts world golf tournaments like the annual Nedbank Challenge, and produced great golf players like Gary Player and Ernie Els. "South Africa promises to give travelers break from all big cities and areas crowded with billion people, as it is a place to enjoy and to go back to what is real," Amb. Schoeman added. According to the envoy, the event aims to make South Africa the next important destination to discover. Amb. Schoeman also emphasized that it is safe to travel to South Africa. He tried to assure tourists that South Africa is as safe as any other big cities including Seoul. He cited that 96 percent of tourists who went to South Africa said they never felt unsafe during their stay. South African Tourism Ministry uses pillars to promote their tourism industry, which are Fusion and Beat, Real Wonder, Freedom and Humanity. Fusion and Beat refers to the beat of African drums, roar of lion, and other animals, complemented with vibrant South African infrastructure.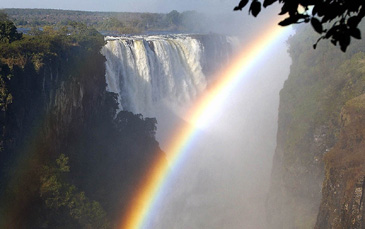 Victoria Falls

On the other hand, Real Wonder pertains to magnificent landscape, mountains, beaches, natural parks, awesome experience of coming close to nature, and awesome sensory impact from wildlife and warm people. Lastly, South Africa is abundant with Freedom and Humanity as the African people are diverse and hospitable to foreigners. Having earned for South Africa US$3 billion in 2004 and created more than 700,000 new South African jobs in the last ten years, eco-tourism is a rapidly growing industry segment in South Africa. The industry has been continually promoted through events like International Cricket Council (ICC), the International Indian Film Awards, and the opening of the Cape Town International Convention Center in 2003.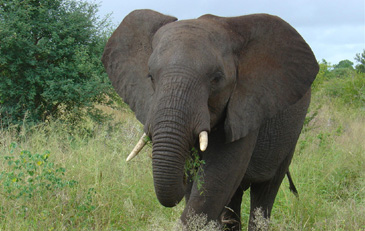 An elephant at Kruger National Park
With 45 million population, the country can be considered as a melting pot of cultures that have 11 different languages. This exotic country is proud of its developed hiking trail system, wild animals, adventure safaris, and rails. Famous destinations include the Kruger National Park, Victoria Falls, the Drakensberg or Dragon Mountains, city of Soweto near Johannesburg, the Table Mountain, and Garden Route for seaside experience. Before the night ended, four lucky attendants, who are non-South African embassy officials, were awarded trips to South Africa. The winners receive a trip for two to South Africa with return tickets provided by Asiana & South African Airways and another trip for two to Rovos Rail, a luxury train. Included in the prizes were accommodations, meals, tour and safari at famous African destinations and hotels like Irene Country Lodge, Kruger National Park, and Chobe Marine Lodge. Other participants did not go home empty-handed as small souvenirs and bottles of wine were given out as gifts. Major sponsors for the event and prizes were Asiana Airlines, South African Airways, Cathay Pacific, and SouthAfrica.net.