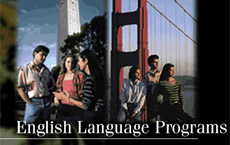 Reacting to one of my articles, a reader stated that some Spanish speakers told him they don't need to learn English because everything in the U.S. is available in Spanish.Of course, given the increasing Spanish-speaking population, it's inevitable that both business and government provide many services in Spanish. Yet, it's difficult to conceive people claiming that they don't need to learn English if they live in the United States.To be sure, it is possible to live in our country with just Spanish. If one merely wants to barely survive in the U.S., one can do that with just Spanish. One can get a job in many regions of the U.S. without knowing English. Typically, you are talking about menial work, which does not pay much and usually offers no health insurance. These "entry" level jobs are typical for new arrivals.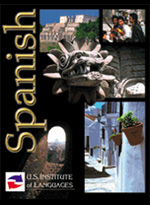 It is also possible to obtain basic services in Spanish. Banking may be conducted in Spanish as financial institutions try to capture the Hispanic market by using the customers' languages. You can buy food with just Spanish. Some health care is also available in Spanish. You can obtain a driver's license with just Spanish.But when you add it all up, all the services available in Spanish translate to a large extent into a basic subsistence without opportunities for advancement. English is the key to success and immigrants from Spanish-speaking countries know it very well. According to a survey conducted by the Pew Hispanic Center, 91 percent of Hispanic immigrants feel it is important or very important to learn English.Why do Hispanics believe English is important? Like any other immigrant group, Hispanics come to the U.S. seeking a better life. They realize that knowing English means opportunities since English is the dominant language in the U.S., regardless of what field you're talking about.It begins in education. Although some states have bilingual education programs to accommodate foreign-born kids, the goal is always the same: educate kids in every subject and ultimately prepare them to enter colleges and universities.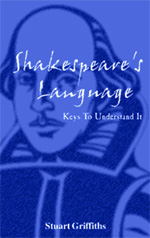 What language is used in higher education? English. There are no programs for anyone in the U.S. to become a doctor, a lawyer, an engineer, etc., in a language other than English. Hispanics know that and that's why in the Spanish language media you often see commercials about learning English. Videos, tapes, books are often advertised as the easy way to learn English.Of course, those who are serious about learning English go to school and take classes, since it's difficult to learn a language independently.In spite of the difficulties, immigrants learn English and at the same time retain their native language to various degrees. That means that the U.S. was and continues to be a bilingual country at some level.Spanish is without a doubt the most common language for bilingual individuals. However, the increasing Latino population and the availability of services in Spanish often brings to mind the situation of Canada. Some Americans fear that the U.S. is going to be another bilingual country and everything will be done in two languages.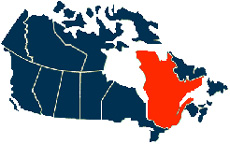 Quebec Province
The reality is that Canada and the U.S. are quite different. Although English is by far the dominant language of Canada, in the province of Quebec, the majority of the population speaks French. Education in Quebec is available in French not simply in elementary and secondary school but in college as well. Thus people wishing to become lawyers in Quebec can do so in French. The same goes for engineers, doctors, architects, etc. In the U.S. it's quite different. Even in states such as California, Texas, and Florida, which have large numbers of Hispanics, the language that opens the doors to success is English. It takes a few generations for immigrants to integrate fully into American society and for the foreign language to disappear completely. When the children and grandchildren of immigrants lose their parents' and grandparents' language and English dominates their personal and professional life, it means that integration into American culture has occurred.That is a good thing in a lot of ways, but it's also sad because it means the loss of the ancestors' language. It's an inevitable price to pay. Or is it?