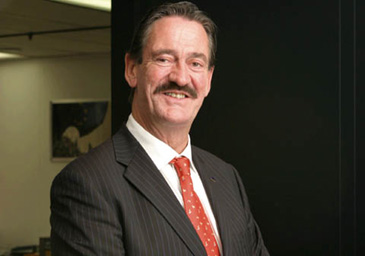 EUCCK President Frans Hampsink
As part of its ongoing efforts to help foreign investors do business effectively in the country, the European Union Chamber of Commerce in Korea (EUCCK, www.eucck.org) is organizing a special seminar on industrial relations and collective bargaining for top level executives.Labor unrest is a seasonal routine in South Korea, and this summer was no different. Foreign investors feel that the fragile economy can do without the additional strain of labor confrontation. They have also often expressed their inability to deal with labor unrest as and when it occurs.The seminar, to be held on Oct. 6, 2005 will therefore enable them to get adequately briefed on the labor policy regime in the country, and help them deal better with their unions. Spread over three sessions, the seminar will discuss the trend and current issues in industrial relations, as also suggest measures for improvement in collective bargaining. Among the various topics for discussion are: Trend in industrial relations; Labor policy regime; Trade union movement; Reality of collective bargaining and measures for improvement; Legislative initiatives on contingent/ irregular employment and multiple unionism.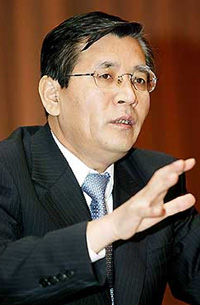 Minister of Labor Kim Dae-Hwan
Minister of Labor Kim Dae-Hwan has also kindly accepted to grace the occasion and speak on the labor policy of the present administration. The seminar is being organized in association with the Korea Labor & Society Institute (KLSI), a leading think tank on the domestic labor movement. According to Mr. Jean-Jacques Grauhar, secretary general, EUCCK, foreign investors often complain that the labor market is inflexible and they are unable to tackle industrial issues effectively."The seminar will be an ideal opportunity for all CEOs and HR directors to understand the reality of the labor policy regime and help them devise suitable strategies for collective bargaining," he said.
Seminar Schedule
Date:
Thursday, 6th October 2005
Time:
9:00 a.m. ( Registration 8:30 a.m. )
Venue:
Seminar – Shilla Hotel-Topaz (Yeongbin-Gwan)
Luncheon –Shilla Hotel-Ruby (Yeongbin-Gwan)
Specific Schedule
08:30 ~ 09:00: Registration & Coffee09:00 ~ 09:10: Opening remarks
by EUCCK Vice-President
by KLSI Chairperson
Moderator: President of Carrefour & Tetra Pack 09:10 ~ 09:50: Mr. Roh, Kwang-Pyo,
Vice-President of the Korea Labor & Society Institute
"The Trend in Industrial relations in Korea"
— The Labour Policy Regime of the State: Industrial relations and trade union movement
— Organizational Structure of trade unions (enterprise unionism, industrial unionism) and industrial relations Trade Union movement and activities of enterprise-level unions09:50 ~ 10:50: Mr. Lee, Won-Bo
Chairperson of Korea Labor & Society Institute
"The reality of collective bargaining and measures for improvement"
— An introduction to collective bargaining in Korea-The attitude of trade unions and employers towards collective bargaining
— The major issues in collective bargaining in first half of 2005: focusing on the industrial relations at the enterprise level
— Some common problems in collective bargaining and practical suggestions for improvement (reflections on some specific cases)
For details about the seminar please contact Mr. Ram Garikipati, EUCCK's communications director at 725-9916 or Mr. Cho Sung-Ho, EUCCK's media officer at 725-9915 or leave email at eupr@eucck.org