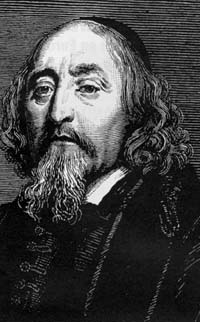 Johann Amos Comenius (1592-1670), Czech theologian and pedagogue
An International Conference and Exhibition on the famous Czech theologian and pedagogue Johann Amos Comenius (1592-1670) will be held on Nov. 18, 2005 in Seoul. It will be organized by the Korea-Czech Comenius Society.The keynote speakers of the conference entitled "The Spirituality and Education of Comenius" are Prof. Jindřich Halama from the Charles University in Prague and Professor Michaela Hashemi from the Masaryk University in Brno. Comenius, a 17th century protestant priest and bishop, is often dubbed "the teacher of nations" because of his comprehensive theory of modern teaching that has been acknowledged worldwide and shaped systems of education in a number of countries.The most famous of his books which in total exceed sixty volumes include Orbis Pictus, the first modern textbook based on pictures, The Great Didactic summarizing Comenius's theory of education or The Labyrinth of the World and the Paradise of the Heart, a personal reflection on human destiny and sense of education from a Christian perspective.The Korea-Czech Comenius Society was established in 2003 to promote the Czech-Korean cultural cooperation and knowledge of Comenius's spiritual legacy in Korea.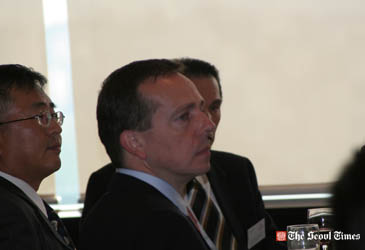 Amb.Tomas Smetanka of Czech Republic in Seoul
The society of theologians and scholars supports publication and research activities related to Comenius, Jan Hus (a 15th century Czech reformer of the Church) and modern Czech protestant thinkers. Three conferences on Comenius have been organised in Korea so far. The conference and exhibition on The Spirituality and Education of Comenius will take place at the Seoung Eun Methodist Church located in Daechi-dong, Gagnam-gu on Nov. 18, 2005 from 1 to 5 p.m.For more information please check www.kccs.re.kr.