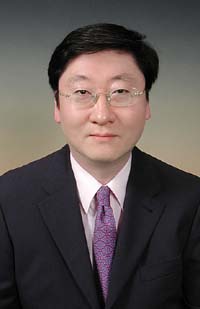 FKCCI President Philippe Li

President Philippe Li of FKCCI (French Chamber of Commerce and Industry in Korea) hosted a luncheon
at Millennium Hilton Seoul on Dec. 8, 2005.New Ambassador to Seoul Philippe Thiebaud of France delivered a speech over luncheon under the title of "Cooperation between the E.U. and Korea."The luncheon meeting began at noon in Coral Room on the thrid floor of the Millennium Hilton Seoul.Ambassador of France to the Republic of Korea Philippe Thiébaud delivered a speech on "Cooperation between the E.U. and Korea" as a prestigious guest for this event.Amb. Philippe Thiébaud, started his dury as France's top envoy in Seoul in October 2005.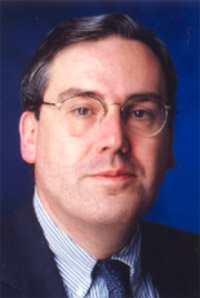 French Amb. Philippe Thiébaud

He joined the Diplomatic Corps following graduation (1980) from the prestigious "Ecole Nationale d'Administration" in France.Before coming to Korea, he was Governor from France to the Board of the International Atomic Energy Agency (IAEA) and Senior Executive Vice-President for Strategy and International Affairs at the French Atomic Energy Commission (CEA).During his prestigious career, he has also been First Secretary at the French Embassy in Mexico and Counsellor with the French Permanent Representation to the European Community in Brussels.At the Ministry of Foreign Affairs, he was appointed as Director, Head of Atomic and Space Affairs Division and then as Director, Head of Non-Proliferation Department (Strategic, Security and Disarmament Affairs).Next, he joined the French Permanent Mission to the United Nations Organization, in New York, where he was First Counsellor and then Deputy Permanent Representative.He talked about cooperation between the European Union and Korea. In particular, the top French envoy explained on the rapid expansion of bilateral trade volumn between EU and South Korea in recent years. He also stressed the need for collaboration between
South Korea and EU in promoting mutual investment during the speech he delivered in English.
For details and inquiries please contact Ms. Carine Lebecque, FKCCI executive director at Sofitel Ambassador Hotel, Executive suite #316, 186-54 Jangchung-dong 2-ga Jung-gu, Seoul 100-855, Web site: www.fkcci.com
Tel.: 02) 2268-9505, Fax: 02) 2268-9508,
E-mail: infos@fkcci.com