America
Prof. Maceri's special column
Healthcare for All?
Special Contribution
By Domenico Maceri

An emergency room of a general hospital in the United States
The exponential increase in healthcare costs inevitably forces us to look for answers. Because most undocumented workers in the US lack healthcare insurance and use medical emergency facilities, it's easy to blame them for at least part of the rising costs.A recent report by the University of California and the Mexican government debunks this myth.The research found that recent immigrants from Mexico are half as likely as U.S.-born whites and Mexican Americans to use emergency rooms services.The report, which did not distinguish between legal and illegal immigrants, found that fewer than 10 percent of recent Mexican immigrants used emergency rooms in 2000.Who are recent immigrants? The research team defined them as individuals who came to the US fewer than ten years ago.Why aren't recent immigrants using emergency services in large numbers since a lot of them lack standard medical insurance?In general it's a cultural thing. People from other countries who may not know the language feel insecure about using services since they don't know the system.In addition, those without legal papers are very reluctant to use medical services where they'll be asked to fill out forms, fearing the information could be used against them and end up in deportation. This fear is unfounded in most states except Arizona, where voters approved Proposition 200 last year. The new law requires government officials to report to authorities individuals suspected of being in the country illegally.Dr. Sarita Mohanty of the University of Southern California, who led the study, stated that the research does away with the assumption that immigrants' use of medical services is a "disproportionate financial burden" on American healthcare.One of the findings of the report is that slightly less than half of the roughly six million Mexican immigrants residing in the US have medical insurance.This lack of insurance is a reflection of poverty. However, the study also found that as the economic situation improves, so does the likelihood of the availability of medical insurance.Of course, the report does not convince everybody. Members of the Federation of American Immigration Reform suggested that the report did not give the dollar amount undocumented workers cost in emergency rooms.Although it is true that most undocumented workers using medical services pay little if anything, the responsibility is not just theirs but also their employers.'It's a standard procedure for workers in the US to obtain their medical insurance from their employers. Unfortunately, since most undocumented workers toil in jobs that pay little and their employers provide them no health insurance, they have no choice but to use emergency medical services when they are desperate for treatment.However, the myth that undocumented workers cost American taxpayers a lot of money is not going to go away in spite of the details of this latest report.Because undocumented workers came to the US without legal papers, they engender strong negative emotions, particularly in the climate of insecurity of the post 9/11 era.If only these uninvited "guests" weren't in our country, the line goes, our healthcare would be just fine.That is, of course, not true. We have 45 million Americans without health insurance. That should anger people because basic healthcare should be available to everyone as it is in many western European countries.Unfortunately, as long as we continue to rely on private insurance, profits are going to be the driving force. If there are no profits to be made, significant numbers of people will have no choice but do without insurance.Relying on private insurance with the natural competition among providers should lower prices. That has not been the case. Costs keep rising and explanations for the rise are necessary and scapegoats are easily found. Undocumented workers are easy targets.Healthcare is a basic human right. It should be available to all Americans. It should also be available to undocumented workers and their kids as well because people don't lose their humanity simply because they crossed the border illegally.

Related Articles
Julián Castro's Monolingualism: a ...
Biden's Immigration Plan: Between Trump and ...
Legal and Illegal Immigration: A Winning Hand ...
World Cup: Beyond the Soccer Field
John Kelly's Fails English and History
Trump's Tiny Heart and DACA's Repeal
Yesterday's Immigrants: Better Than Today's?
Trump's Alternative Reality on Immigration: a ...
Kaine's Español: Not Just Empty ...
Immigration: The Supreme Court Hands GOP a ...
Trump's Tax Returns: Our Business?
Trump's Wall is Full of Holes
Angry Latino Voters Will Deny Trump the ...
Bilingualism and US Presidents
Cruz: A "Canadian" for the US Presidency?
Spanish in the US: Just an Immigrant Language?
US Border Enforcement Bil Too Tough, Unwise
Freedom of Speech in English Only?
The GOP: No Guest Worker Program?
Tancredo: the Ugly Face of the GOP?
Rights for Illegal immigrants?
No English, No Service?
When Language Knowledge Means Security
Enough Undocumented Workers?
Bilingual Principals?
Domestic Workers: Family Members?
Mexico in US
Tongue-Tied Bush?
Is Immigration a Local Affair?
Voting Rights in Español
Profiting from Illegal Immigration?
Job Safety for All?
When English Only Discriminates
Border Control with Songs?
Guilty Parents, Innocent Children?
Only One Language for America?
George Bush: Already Lame Duck?
A Comprehensive Immigration Bill That Works
Language as Integration
Driving in English Only?
Illegal Workers Saving Social Security?
Learning Languages the Easy Way?
English-Only Laws: Why?
Arnold Schwarzenegger: Pete Wilson II?
Language Fluency Means Security
Stingy Government But Generous People


Other Articles by Domenico Maceri
Julián Castro's Monolingualism: a ...
Biden's Immigration Plan: Between Trump and ...
Legal and Illegal Immigration: A Winning ...
World Cup: Beyond the Soccer Field
John Kelly's Fails English and History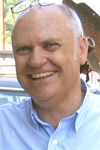 Domenico Maceri, Ph.D., UC Santa Barbara, teaches foreign languages at Allan Hancock College in Santa Maria, CA. His articles have appeared in many newspapers including Los Angeles Times, Washington Times, Japan Times, and The Seoul Times. Some of his stories won awards from the National Association of Hispanic Publications.