Global Views
Tamiflu Not the Answer to Bird Flu
Experts Doubt Effectiveness of Stockpiled Drug
By Melissa Cullen
Associate Editor/Staff Writer

The Tamiflu drug, generically known as oseltamivir
The leading drug used against the virus that causes bird flu may not be successful in preventing a pandemic, according to a New England Journal of Medicine report.The H5N1 virus, which has killed 71 people in Asia thus far, seems to be developing a resistance to the drug currently being stockpiled in many countries around the world. The authors of the article describe this as "very worrying," but unsurprising. All microbes, regardless of whether they are parasites, viruses or bacteria, eventually develop resistance against drugs, said lead researcher Dr. Jeremy Farrar of Oxford University.The study, conducted by Dr. Menno de Jong at the Hospital for Tropical Diseases in Ho Chi Minh City, Vietnam, found that four out of eight patients stricken by avian flu died despite being administered with Tamiflu. Medication such as Tamiflu does not cure avian flu in humans, but experts hope it can save lives if taken early enough.The greatest concern is still that the H5N1 virus might mutate into a form capable of passing from human to human. If this happens, and Tamiflu is not effective in the battle against the virus, the world has a serious problem on its hands. "We don't have a back-up at the moment, so we can't combine it with another drug, as we would with HIV, to prevent drug resistance developing," said Dr. Farrar. However, he also explained that there is evidence to suggest that viruses with a developed resistance to drugs are less likely to mutate into a form passable between humans.Other available drugs are limited. GlaxoSmithKline's Relenza is one possible contender, and others are in development. French drug company Sanofi Pasteur has reported promising results in its early clinical trials for a prototype bird flu vaccine. With the latest disappointing news about Tamiflu, the pressure is on to find a better alternative.The Swiss firm Roche AG that produces the drug is currently trying to discover why the drug has been effective in some cases but not others.The recent demand for Tamiflu has been so great that Roche AG has licensed a couple other companies to produce the drug generically - firstly a Chinese firm, the Shanghai Pharmaceuticals Group, and most recently a little-known pharmaceutical company in India, Hetero Drugs. Countries have been stockpiling for months in order to prepare for a pandemic, but no government is believed to have collected an adequate quantity of the medication to treat all its citizens. With this in the news, it is easy to see why demand for the drug within the private sector is growing. People are asking their doctors to prescribe them Tamiflu so that they can stockpile privately. But the authors of the report warn against doctors prescribing Tamiflu for this reason, as this is likely to increase the likelihood of resistance. With no viable alternative to Tamiflu at present, this could be a risk the world cannot afford to take.

Related Articles
Innovation & Difference at Fraser Suites Hotel
Cloning Expert Hwang Denies Faking It
Japan Jeopardizes East Asia Summit
Is It Time to Panic about Bird Flu?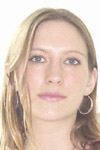 Melissa Cullen, who serves as an associate editor and staff writer for The Seoul Times, studied Linguistics at University College London before making the move abroad. She has lived in the USA, the Middle East and is currently living in South Korea. Her writing covers a variety of local and global topics.