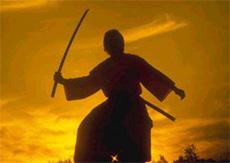 Tokyo, Dec. 16, 2003 — Reviewing books - Easy job some may say, to which I will reply: Well, try Bushido! Without getting into the trivialities of reviewing books however, the reviewing of some books IS, it must be said, easier than of others.In saying that though, Kodansha International's latest release of Inazo Nitobe's original 1900 paper titled 'Bushido' poses problems, asks questions and opens up windows to a time and place all but lost in Heisei (modern) era Japan; that of the way of the samurai, the art of chivalry and the cumulative manners developed over a millennia not to mention all points there or thereabouts.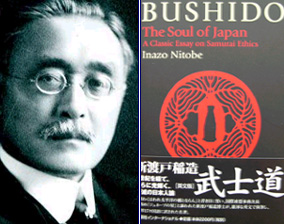 With the book now aged 103 and with its author dead some 70 years, to go about limiting the book to several hundred words on a page would perhaps be to do it a mis-justice. As it stands, Bushido is, and will arguably remain for future Japanese generations a work of self analytical literary magnificence. Aimed predominantly at explaining the Japanese people to the (then) recently arrived outside world at a time when cross cultural observations and writings were essentially one way (Hearn, Satow et al) the single most memorable publication Inazo produced during his lifetime for the most part successfully explains the beliefs, inter-family, clan, societal and (mainly Shinto) God associating cultural heritage he himself sees as the skeleton to which the flesh of the late 19th and early 20th century Japanese cling nervously.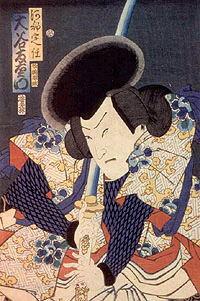 Throughout, Inazo achieves goals far too lofty for many and whilst admirable to a degree fails naively, some scholars may believe as a result of a nationalistic streak, in referring almost exclusively to the 'people,' — the Japanese people as being of samurai stock. In doing so he ignores the fact that but 6 or 7 percent of Japanese were at any one time holders of such social rank and as a result almost blanks out the existence of the teeming masses of then relatively uneducated commoners whose descendants are the average men on the street today. So, not unlike the TV cooking shows of modern Japan that so heavily rely on displaying the most exquisite and mouth watering delicacies and pass them off as traditional fare without ever once mentioning the fact that the aforementioned majority of teeming multitudes had to make do with a diet of little more than vegetation alone, Inazo similarly ignores a great chunk of reality and replaces it with his own sense of idealism and desire for perfection in a nation taking its first tottering steps upon the international stage.With that oversight in mind though it must be said that whatever world ranking Inazo may have subconsciously tried to contribute to all those years ago as his compatriots clamored for world attention he has achieved for himself a level of literary immortality that like so many greats has not yet been recognized by those to whom he refers throughout.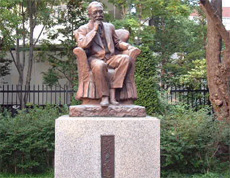 Inazo Nitobe's Statue
Comparable in some ways to the poems of The Man-yoshu or the myths of the Kojiki for the opportunity it provides in studying a time now lost, Bushido is destined to be of one day equal importance to the aforementioned classics. For ourselves though, living a hundred years after its first publication the supposedly one day to be extinct nation of modern Japan is confusing enough without going too deep into its past. With that journey undertaken and reported by one of the long dead natives of centuries past, himself more than capable of explaining the Japanese to themselves, Bushido appears as an ageless invaluable tool with which to open a window on a culture that has long since passed away. The true 'Bu-shi-do' to which Inazo refers throughout is a corpse cold to the touch today. It is a corpse that will be colder still tomorrow. Learn from Bushido today.