America
Prof. Maceri's special column
The GOP: No Guest Worker Program?
Special Contribution
By Domenico Maceri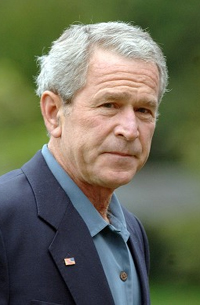 US President George Bush
Francisco Barragan remembers the last non-Hispanic who worked in the California farm where he serves as manager. A Japanese immigrant came to his farm, worked for two hours and left.There is no doubt that the vast majority of agricultural workers in the US are Latinos. Many don't have legal papers. Because of the difficulties of getting enough people to pick fruits and vegetables, agricultural interests have been pushing for a guest-worker program.That's what President George Bush has proposed. Yet, the Republican Party is against it, holding to its position that the emphasis needs to be on controlling the borders as the country tries to solve the immigration problem. That was the message sent by the "Border Enforcement Bill" passed by the House of Representatives in December of 2005. The bill focuses on preventing people from getting into the US and tries to flush out illegal immigrants from the workforce through requirements applied to employers. Approved mostly along party lines, the measure does not include a guest worker program.Setting up a guest-worker program would be beneficial for business because it would provide a reliable source of cheap labor.The agriculture and service industries have become addicted to paying little above the minimum wage for menial work. It happens with small companies which hire workers at street corners for a day of work.Even major companies like Wal-Mart hire undocumented workers, typically indirectly, through the use of subcontractors.But the crackdown at the border in the last several years has reduced the number of illegal crossings. Workers for Barragan's farm are no longer easy to find. If enough workers are not available, crops rot and that can be a disaster for agriculture, particularly in California, which is the nation's food basket.Some farmers have been forced to advertise in Spanish language radio offering 10-12 dollar-an-hour wages. Even that is not enough to attract enough people to pick fruits and vegetables because it is very difficult work.The shortage of workers has also come about because of other jobs available in construction. As soon as farm workers see that they can get steadier work in other areas that pays better, they leave.But even in construction it can be difficult to find Americans to do certain kinds of jobs. A Colorado contractor could not find people to dig ditches in spite of his $14-an-hour wages.Bringing in people legally to do this kind of work would be a solution, yet that would mean doing something to deal with the estimated 11 million unauthorized people already in the US.Bush has stated that he is not in favor of amnesty. However, his rejection of the Minutemen Project whom he labeled vigilantes, has created an image within the GOP as being "soft" on border control.Bush is, in fact, taking a realistic approach to the situation. Most of the 11 million unauthorized immigrants have established roots in the US. Some have kids who are American citizens, some have businesses, and their deportation would be virtually impossible.Bush is also not in a strong position to lead his party given his weak approval ratings, which are due to a large extent to the Iraqi war. However, a guest worker program which the right wing of the GOP would label "amnesty" would not be impossible to bring about. Bush could easily find support for his proposal among Democrats who would quite likely support his proposal because it would benefit people already in the US.A bill in the US Senate sponsored by John McCain (R-AZ) and Edward Kennedy (D-MA) would do much of what Bush has proposed.Bush could thus work with moderate Republicans and Democrats to push the legislation through. It's really the only way to solve the immigration dilemma.

Related Articles
Julián Castro's Monolingualism: a ...
Biden's Immigration Plan: Between Trump and ...
Legal and Illegal Immigration: A Winning Hand ...
World Cup: Beyond the Soccer Field
John Kelly's Fails English and History
Trump's Tiny Heart and DACA's Repeal
Yesterday's Immigrants: Better Than Today's?
Trump's Alternative Reality on Immigration: a ...
Kaine's Español: Not Just Empty ...
Immigration: The Supreme Court Hands GOP a ...
Trump's Tax Returns: Our Business?
Trump's Wall is Full of Holes
Angry Latino Voters Will Deny Trump the ...
Bilingualism and US Presidents
Cruz: A "Canadian" for the US Presidency?
Spanish in the US: Just an Immigrant Language?
US Border Enforcement Bil Too Tough, Unwise
Freedom of Speech in English Only?
Tancredo: the Ugly Face of the GOP?
Rights for Illegal immigrants?
Healthcare for All?
No English, No Service?
When Language Knowledge Means Security
Enough Undocumented Workers?
Bilingual Principals?
Domestic Workers: Family Members?
Mexico in US
Tongue-Tied Bush?
Is Immigration a Local Affair?
Voting Rights in Español
Profiting from Illegal Immigration?
Job Safety for All?
When English Only Discriminates
Border Control with Songs?
Guilty Parents, Innocent Children?
Only One Language for America?
George Bush: Already Lame Duck?
A Comprehensive Immigration Bill That Works
Language as Integration
Driving in English Only?
Illegal Workers Saving Social Security?
Learning Languages the Easy Way?
English-Only Laws: Why?
Arnold Schwarzenegger: Pete Wilson II?
Language Fluency Means Security
Stingy Government But Generous People


Other Articles by Domenico Maceri
Julián Castro's Monolingualism: a ...
Biden's Immigration Plan: Between Trump and ...
Legal and Illegal Immigration: A Winning ...
World Cup: Beyond the Soccer Field
John Kelly's Fails English and History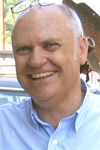 Domenico Maceri, Ph.D., UC Santa Barbara, teaches foreign languages at Allan Hancock College in Santa Maria, CA. His articles have appeared in many newspapers including Los Angeles Times, Washington Times, Japan Times, and The Seoul Times. Some of his stories won awards from the National Association of Hispanic Publications.