America
Prof. Maceri's special column
Bilingual Education: Parents Know Best
Special Contribution
By Domenico Maceri

Lennox School District
Californians virtually eliminated bilingual education from the state's schools by passing Proposition 98 eight years ago. Yet, parents who want their kids educated through bilingual education have been able to do so since the new law included a waiver as an escape hatch.Given the state and federal governments' pressure to raise test scores, some schools have reduced whatever bilingual education programs remained in California by curtailing the use of waivers. The idea of "immersion" is that students learn English faster and as a result standardized test scores will go up.Some parents don't care very much about test scores, focusing more on what's best for their kids. Reducing education achievement to a set of numbers may please politicians but does not necessarily reflect actual learning.In the Vista Unified School District, located in San Diego County, administrators are making it more and more difficult to allow bilingual education through the waiver system.Although waivers were granted routinely in the past, things changed this year. Waivers are being rejected, making for some angry parents.Diego Perez, who has two children in the district, believes that bilingual education should be made available to kids whose parents request it. Perez is concerned that kids understand what goes on in the classroom and teaching exclusively in English may not benefit all students.Juan Rojas, another father with two kids in the district, says that parents' wishes are being ignored as the administration attempts to raise scores by focusing on immersion.Vista School officials explained that the increase of English is happening gradually. Currently, in the Vista Unified School District, immigrant kids receive 70% of their instruction in English and next year it will go up to 80%.Administrators blame the unhappiness of some parents on miscommunication. To make things clear, they hired a lawyer who will attend school board meetings to explain to parents what rights they have with regard to waivers.It's not just parents who are unhappy with the focus on immersion. School Board member Steve Guffanti asserted that he and other board members have been provided little information.Parents in the Lennox School District, near Los Angeles, are also unhappy about the reduction in bilingual education opportunities for their kids.Again, the move to English immersion will eventually boost test scores, according to Lennox Superintendent Bruce McDaniel, since English is the only language used in the state assessment tests. José Luis Nuño and other parents in the Lennox district are not concerned about state tests but rather the education of their kids. Growing up bilingual is a definite plus for anyone living in the US. You don't have to be a genius to figure out that bilingualism will make it easier to find employment.The superiority of bilingual education over English immersion was also confirmed by a study of a non-partisan research team appointed by the Bush administration in 2002.In light of the No Child Left Behind law, the government wanted to find "sound, scientifically-based research" to enable teachers to educate immigrant kids.The findings are included in a report which indicates that bilingual education was the preferred methodology in teaching immigrant kids.
That was no surprise to experts and practitioners of the trade. Bilingual education meets students where they are and continues their learning. By using the students' native language, kids understand from their first day in school what goes on in their classrooms. In addition, bilingual teachers know their students' language and are aware of their cultures as they do if their kids are monolingual English speakers. In essence, bilingual education is concerned not just with teaching English to improve standardized state test scores but with the entire education of immigrant kids.Since research experts and parents believe that bilingual education is preferable, one has to wonder why school administrators keep attempting to ignore this reality. Is the education of immigrant kids not that important?

Other Articles by Domenico Maceri
Julián Castro's Monolingualism: a ...
Biden's Immigration Plan: Between Trump and ...
Legal and Illegal Immigration: A Winning ...
World Cup: Beyond the Soccer Field
John Kelly's Fails English and History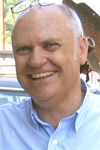 Domenico Maceri, Ph.D., UC Santa Barbara, teaches foreign languages at Allan Hancock College in Santa Maria, CA. His articles have appeared in many newspapers including Los Angeles Times, Washington Times, Japan Times, and The Seoul Times. Some of his stories won awards from the National Association of Hispanic Publications.