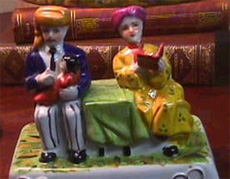 Traditional norms have pushed people to settle down and form families through marriage. Thoughts and values have drastically evolved with time, however, and many people prefer independence and wealth more than ever before; thus, they would rather stay single. Now that marriage is not a necessity, society's perception of staying single should be more liberal. First, while it has been a handed-down-belief that marriage is the most important way to keep society intact, many people have come to think of marriage as a barrier to focusing on the self. To those who would rather spend their time nurturing themselves through education and sports, seeking more opportunities and finding the time to meet "that special someone" is a constant challenge. Of course, the more time and effort put into dating, the better chance of meeting the right spouse. However, while some have powerful enough convictions to leap into marriage after a few months of dating, others spend years agonizing over the decision. To be more specific, in most cases, the time spent on deciding whom to marry and how to carry on a family is simply not worth it, opportunity-cost-wise, to those who want to focus on the self. Furthermore, the ups and downs of dating can create emotional pressures that busy people do not need.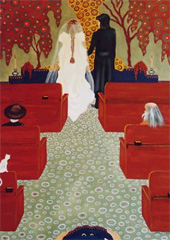 Second, while financial changes and compromises from having children after marriage were naturally accepted by people in the past, economic inflation has led people wanting to avoid financial risks and to wait until they are ready. Once Harry Dan, a single Vietnamese-American producer, said in his interview with Dan Turner, "I grew up with nothing, and I don't want my kids to grow up the same way. I want them to have a good life." Many believe there will be plenty of time to work on a family once financial security has been achieved. They don't want to get married until they reach a point where they are financially stable because conflicts and stress can arise frequently due to financial matters. Also, these marital conflicts can negatively influence children into alienation and anti-social behavior. Last and most importantly, while tradition has made us assume that happiness stems from the stability of marriage, recent studies show that people nowadays find more happiness in being single. An Internet-based poll conducted by Ananova, an Internet news agency, shows that about 55 percent of the people who expressed themselves as happy are single, indicating that married life does not necessarily make for personal happiness. The number of marriages in the U.S., excluding only a few states, decreased from 2,366,623 in 1999 to 2,355,005 in 2000, while the number of divorces increased from 944,317 in 1999 to 957,200 in 2000. Avoidance of commitment, being able to get sex without marriage, not wanting to make a mistake, and the fear of financial crisis and fear of emotional stress due to divorce were few of the many reasons why people preferred staying single.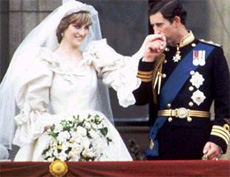 "Wedding of the Century" between Prince Charles and Diana Spencer resulted in the tragic end.
According to studies, people in the U.S. who are marrying for the first time face roughly a 40 to 50 percent chance of divorcing in their lifetime under the current trend, and of the first marriages that end in divorce, many end in the first three to five years. Also, both adults and children are at increased risk for mental and physical problems due to marital distress from mismanaged conflict and negative interaction in marriage. Furthermore, children living with a single parent or adult report a higher prevalence of activity limitation and higher rates of disability. They are more likely to be in fair or poor health. Knowing such figures, are you still willing to take your chances on something as risky as marriage? Enjoying the benefits of having a wife or husband by cohabiting rather than marrying does not sound like a bad option, after all. In conclusion, the societal perception on staying single should be more liberal. With the Internet breaking down walls between traditional cultures, and the failing economy, people's thoughts on marriage have changed drastically, and many prefer staying single. Traditional norms cannot pressure people to marry anymore.