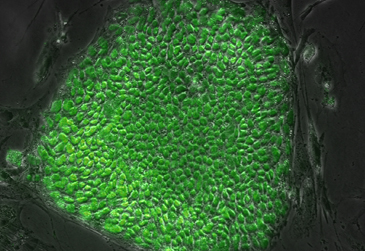 Human embryonic stem cell bioprocessing
"Science, far from being a purely objective pursuit, is colored by the predilections and biases of its practitioners," says Kevin Shapiro, a research fellow at Harvard Medical School, in the Chronicle of Higher Education Daily News. He suggests "that we need to take the judgment of even the most essential experts with a grain of salt."Shapiro bases these views in part on the recent international cloning scandal. I arrived at the same conclusions five years ago based on the actions and words of American scientists, corporations, and the NIH. But it was difficult for me to accept this concept regarding the embryonic stem cell debate. The issues at stake mean life or death, health or suffering for millions. One side accuses the other of religious bias. In 2001 it seemed unthinkable that the other side – the side that mankind looks to for medical hope – had its own bias and hidden agendas.
Undeserved guilt
"You would be hard-pressed to look into the face of a child — as legislators do — and tell them you do not support their hope for a cure for diabetes." So said Peter Cleary, spokesman for the Junior Diabetes Research Foundation, in support of embryonic stem cell (ES) research.Boiled down, this explains why in 2001 I wrote to President George Bush in support of human embryonic stem cell research. Looking back, I now see that my actual reasons involved trust, compassion, guilt, and self-doubt. Four years of closely following research into my own medical condition, spinal cord injury (SCI), gave me no reason for believing that embryonic stem cells offer unique or superior benefits needed to cure SCI. Nor has any evidence come to light since then to change this view.
In fact, the reverse is true.
The more science learns of obstacles to curing SCI the less relevant ES cells become. However, in 2001 I was more trusting of "expert" opinions and less sure of my own. "What would I do," I asked myself, "if I did need embryonic stem cells to walk?" In addition to my paralysis, I had a neighbor with Alzheimer's Disease and another with Parkinson's. My wife has Arthritis. My father has Heart Disease. I had friends with Motor Neuron Disease (ALS), and another who suffered Polio as a child. How could I oppose any research avenue that they might need? Here compassion, guilt, and self-doubt played compelling roles in my ES support. I didn't need Mr. Cleary or the JDRF to be my conscience. Considering the highly-publicized claims regarding the alleged "promise" of ES cells, I only had to look at my neighbors, my wife, or think of my friends to know my ES position. SCI had taught me one of life's horrors. How could I be blind to theirs – or to any who face a medical nightmare?
Undeserved trust
Between 1997 and 2001 I extensively studied SCI research. I did not study Diabetes, Alzheimer's, Parkinson's, Heart Disease, or the other medical conditions that experts claim require unrestricted ES research. According to Harvard researcher Doug Melton's web page: "Human embryonic stem cells ... hold great promise for treating devastating diseases like Alzheimer's, Parkinson's, cancer, and diabetes."I blindly trusted claims such as this. I did not consider that scientists might be personally affected if more efficient alternatives to ES research were successfully developed, or that they might be against any regulation of science for any reason regardless of its social or practical worth.Part one of "About Face" presents a graphic reason for my doubting scientific claims and preferred research agendas. During the nine months between this experience and my calls and letters to Bush, I learned that a well-known American scientist tried to gain controlling patent rights to a promising [spinal cord] regenerative product called "NeuroGel." When denied these rights, he advised the financial institution that funded its development to withdraw their support.The funding was withdrawn. This same scientist later convinced a potential investor not to invest in a promising acute SCI treatment, despite the treatment allowing twenty-four of twenty-six mice with severely crushed spinal cords to walk within weeks. Coincidentally, a researcher involved in this study told the scientist (at a conference) that the new approach was incompatible with one the scientist had developed. Therefore the scientist's treatment would be obsolete. I learned that rights to promising drugs had been bought by pharmaceutical firms that refused to develop the drugs, or to license them to others – thus protecting profits from lucrative, but inferior products already on the market.One biotech firm acquired rights to a compound with the potential to permanently repair one aspect of SCI. The firm then bought rights to another that might treat the same condition if taken indefinitely. At the time of its purchase, the first compound was formulated for human use. Having secured the rights to the second – a potentially far more profitable product – the potential cure received little R&D, while the potential treatment was aggressively funded.By June of 2001 I had ample reasons for believing that some in science and industry were more interested in making money, in protecting their careers and professional standing, or in promoting industry goals than saving lives. Nevertheless, I blindly accepted claims concerning embryonic stem cells. The claims seemed to make sense. I had friends and loved ones to consider. Plus, I wanted to believe that we were being told the truth by scientists and industries we look to for hope.
Vague rationalization
In 2001 I had a simple way of resolving moral issues involved with stem cells. I didn't think of them. The core of the stem cells debates, which specifically deals with embryonic stem cells and human cloning, concerns the morality of killing human life at any stage, including embryos, for research and potential medical uses.Initial opposition came from religious and pro-life groups. However, I don't follow a religion. Nor have I taken sides on abortion. Recently, liberal organizations and feminist leaders have opposed human cloning due to the exploitation of women for "harvesting" eggs. But in 2001 the central issue was embryonic stem cells – cloning was later added to the debate.When I did consider the morality of killing human embryos for research or medical uses, this was my reasoning:"…embryos might be a stage of human life, but they're really small!""…who can say when life begins – even religious leaders disagree!""… the embryo probably won't know it's being killed – or care – or feel any pain!""…the end justifies the means!" I share these thoughts because others may think along similar lines. In fact, it would be odd if others didn't, since industry, academia, scientists, and non-profit organizations daily encourage us to accept these views. At some level I must have felt uncertain about the "correctness" of killing human embryos. I say this because the above "reasons" are actually rationalizations – and I know myself well enough to know that I don't rationalize over matters I'm sure of. However, my compassion and trust either calmed my moral doubts, or convinced my conscience to take a hike.
Missing the obvious
Looking back, I realize that in 2001 I bought into a well-crafted illusion that suggests the sole issue involved in these debates concerns "religious values blocking life-saving cures." Thus I failed to consider the implications of lucrative industries working hard to set society's compassion against its conscience. I failed (at first) to question vague, all-encompassing claims concerning the mankind's medical needs – when I knew from personal experience that some who made these claims were capable of engaged in backstabbing, totally selfish and unscrupulous behavior. I overlooked the fact that the scientists and industries urging us to travel the longest, most problem-filled paths to treatments and cures depend on the continued existence of disability and disease for their funding, profits, careers, and existence. I failed to question the logic, wisdom, or practicality of the notion that a species might find its best medical solutions by scavenging its embryonic and fetal stages. I blindly trusted scientists and industries that consistently avoid public oversight – including moral, ethical, legal, and practical restrictions. [Note: It may be especially dangerous for society to "blindly trust" its scientists, because to the scientific mind all things are supposedly equal. For example: U.S. scientist Dr. Eric R. Planka denies the concept of anthropocentrism – that mankind occupies a privileged position in the Universe. When asked by a neighbor "what good are the lizards you study?" He replied, "What good are you?" He stressed this point at a recent conference by exclaiming, "We're no better than bacteria!"Dr. Planka was recently named the "Distinguished Scientist of 2006" by fellow scientists for advocating the extermination of ninety percent of the human race with the Ebola virus to protect the environment.] I trusted scientists, politicians, and reporters who either deny the concepts of "right" and "wrong," or who define "ethical" to fit ambitions, worldviews, or financial goals.I failed to consider that a Science that promotes using one form of human life to serve another would have no scruples against using all human life (including us) to serve itself. Considering my experience with research and researchers, I should have made these connections. I should have questioned the claims and looked past the hype. But I didn't. Instead I believed what I was meant to believe – an illusion that fit my comfort zone and personal needs. Ultimately I believed what I wanted to believe. It took a "superman" to stun me awake.