Arts & Living
U.S. Fear of Bilingualism Is Unfounded
Special Contribution to The Seoul Times
By Domenico Maceri

In Quebec, French signs by law have to be twice as big as their English translations. The top spot in the Los Angeles radio market belongs to KSCA-FM, a Spanish language station. It seems that English is being attacked everywhere and losing. But that is clearly a false image as few people would doubt the vitality and dominance of English, not simply in the United States and Canada, but indeed the rest of the world. And if you were limited to learning just one language, the most beneficial would certainly be English because it is the lingua franca of our times. Although English is spoken by fewer people as a native language than Spanish or Mandarin Chinese worldwide — 322 million vs. 332 million and 885 million respectively — another 350 million speak English as their second language. Some linguists believe the actual figure is much higher and English in fact may beat Mandarin Chinese in terms of the number of speakers. No matter how you look at it, though, English is really number one. All airline pilots must know English. International trade is usually conducted in English. A Japanese and an Arab businessman are quite likely to converse in English. Much of the scientific and medical research is carried out in English-speaking countries. Thus foreign doctors who cannot read English may endanger their patients' lives. Waiting for the translation of the latest research into the local language could prove lethal, especially in these days of AIDS. And if research is carried out in non-English-speaking countries it is normally published in English. When the world renowned Institut Pasteur's decided to put out its journals in English a number of years ago, it created a furor in France. Yet officials at the Institut knew what they were doing — acknowledging that English was able to provide the largest audience for their research. The language of the Internet is clearly English, with 83 percent of Web sites in that language. The French telecommunications giant Alcatel, which used to be owned by the government of France, uses English as its internal language. A number of years ago in Italy, schools had lotteries to determine which students would get to study English as opposed to other less desirable languages, particularly French. Although it's still a very important language, French, as is well known, has lost ground to English. While it's true that both French and English are the working languages of the United Nations, English clearly dominates, to the dismay of French speakers. The power and influence of English alarms speakers of other languages. The Danes fear that their language may become obsolete because English is increasingly being used as the language of instruction in Danish universities. The French have passed laws restricting the use of English words in their language. Brazil, Germany, Poland, and Romania are considering doing the same. The inevitable cultural power inherent of the English language also causes concern abroad. Several years ago, Mexican intellectuals opposed the passage of NAFTA not on economic but on cultural grounds. They feared that the eventual elimination of trade barriers would inevitably lead to increased availability of American music, literature and especially movies, which will continue to dilute and possibly destroy their national identity. American movies are clearly dominating the world market, causing Europeans to consider laws limiting their distribution because their overwhelming popularity is killing their local cinema. Because a lot of songs in English are broadcast on French radio, a law was passed according to which at least 40 percent of the songs must be in French. A similar formula is used for television programs. But even laws cannot stop the power of a language because it represents opportunities. The Irish, who see themselves as having been colonized and oppressed by the English for eight centuries, have two official languages: English and Gaelic. Yet, although 30 percent of the Irish population claims to know Gaelic, the language of "patriots," its use is limited. English, the language of "traitors and informants," dominates. The Irish would have loved to rid themselves of the English language, the last vestige of English imperialism and oppression. They did not do so because it's a very practical and powerful language that helps the country's economy. In essence, the Irish bowed to the power and practicality of the English language. If English is the 500-pound gorilla in the world's linguistic landscape, why is there such fear of Spanish in the U.S.? Why have 26 U.S. states passed laws declaring English the official language? And why every time voters have a chance to eliminate bilingual education do they do so by 2 to 1 margins? Americans are clearly afraid of languages other than English. They look at Canada and see bilingualism as a recipe for national breakups. Of course, languages don't cause nations to split. If that were the case, Switzerland, with four languages, would have come apart at the seams centuries ago. Problems arise because of social, political and economic issues. Certainly, in Northern Ireland the conflicts have little or nothing to do with language. The same goes for other trouble spots around the world, such as the Middle East, the Korean Peninsula, etc. People don't shoot each other because of grammar. Everyone would agree that the English language is an indispensable tool in the U.S. and abroad. However, while knowing English will get you far, a second language will get you further still.

Other Articles by Domenico Maceri
Julián Castro's Monolingualism: a ...
Biden's Immigration Plan: Between Trump and ...
Legal and Illegal Immigration: A Winning ...
World Cup: Beyond the Soccer Field
John Kelly's Fails English and History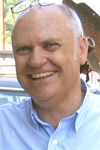 Domenico Maceri, Ph.D., UC Santa Barbara, teaches foreign languages at Allan Hancock College in Santa Maria, CA. His articles have appeared in many newspapers including Los Angeles Times, Washington Times, Japan Times, and The Seoul Times. Some of his stories won awards from the National Association of Hispanic Publications.