Arts & Living
Bush's Spanish Narrows Gap with Latinos
Special Contribution to The Seoul Times
By Domenico Maceri

In the late 1800s, U.S. President James Garfield, a former classics professor, amused friends by translating simultaneously an English document into Greek with his left hand and Latin with his right hand. President George W. Bush cannot match this linguistic ability, but his use of Spanish and his family connections with Mexico have helped him considerably and may do the same for Latinos. Bush readily recognizes his linguistic limitations. Although he speaks Spanish, he has often said that he does not want to destroy it because he considers it "un idioma muy bonito" (a very beautiful language). Bush did study Spanish in high school and college and honed it in the oil fields of Texas, but he could probably not communicate at all in a debate in Spanish. Spanish wire service EFE reported last year that Bush speaks Spanish "poorly." Syndicated columnist Molly Ivins, no fan of Bush, has written that his Spanish is pretty bad. She went as far as saying that Bush is not bilingual/bicultural, but rather "bi-ignorant." However, during the 2000 campaign Bush fielded questions in Spanish and answered them in English in a television interview carried by Univision, the national Spanish network in the U.S. Although Bush's Spanish fluency may not qualify him for membership in the Spanish Royal Academy, his strategy of peppering his speeches with Spanish phrases has a strong impact. Latinos are very sensitive to language and at the same time very vulnerable. The anti-bilingual education movement and the 24 states that passed English-only laws are perceived by Latinos as attacks on Spanish and ultimately limitations on their opportunities. Sometimes these laws are merely symbolic, but other times have dire consequences. Certainly, the virtual elimination of bilingual education in California and Arizona is a step back to the days of "Sink or swim" for immigrant children. And the English-only laws limit opportunities for those who do not know the English language very well. In Alabama, driving-license tests in Spanish were reinstated only after Martha Sandoval sued the state. Latinos thus find the Spanish language a sensitive issue and by and large they do not find Bush's Tex-Mex Spanish at all patronizing. The Spanish coming out of the resident of the White House helps bring down the walls separating Anglos and Hispanics. It sends a strong message to Latinos: I am like you; I am also struggling with your language as you are with mine; I am on your side; I'm part of your family. But the message carries over to English-speaking Americans as well. It says that it's OK to speak more than one language. Languages are not to be feared. Indeed, languages make us more American rather than less, for they reflect who we really are. Using Spanish has a lot of symbolic — if at times little — practical value. The speech given by Abel Maldonado, Republican Assemblyman from California, at the GOP convention in Philadelphia last year, was not an attempt to clarify issues; the Spanish language was a message of inclusion to Latinos and to English-speaking Americans. The Spanish words represented a dramatic change from the previous Republican convention where bashing languages other than English and immigrants seemed to be de rigueur. Democrats ridiculed the use of Spanish at the GOP convention, describing it as pandering. But the president's connections to the language and Latinos reach into his immediate family, suggesting that it was more than just window dressing. A number of people in the Bush family are fluent in Cervantes' tongue. Florida Gov. Jeb Bush, George W.'s younger brother, speaks it fluently. In addition, Jeb is married to Columba Garnica Gallo, born in Guanajuato, Mexico. The couple met 1971 while Jeb was teaching English in an exchange program for Phillips Academy. Their son George Prescott Bush also speaks it fluently and acted as a surrogate campaigner for his uncle during the election last year and gave many speeches in Spanish trying to explain Bush's vision for the country. In spite of Bush' knowledge of Spanish and his family connections with Mexico, he only managed to get 35 percent of the Latino vote in last year's election. Of course, Al Gore got about 65 percent not because of his Spanish fluency, which was even less than Bush's, but mostly because of substance. Most Latinos do not see Bush's policies as benefiting them. They view him as a representative of wealthy people and corporations. Bush is a rich Republican whose philosophy of lower taxes translates into fewer services for poor people, a group with which most Latinos identify. To be sure, on some issues Bush did move closer to Latinos than other Republicans. He did not bash immigrants, did not try to eliminate bilingual education, and stayed away from the English-only movement. Also, as governor of Texas, he had good relations with Mexico. Bush, in fact, lobbied Congress in 1995 to approve a $40 billion-loan guarantee to our southern neighbor. And his first trip abroad as president was to meet Vicente Fox, his Mexican counterpart. There is tradition in Texas of the white who assimilates into Mexican culture, learns Spanish, but still remains the "boss." Bush needs to convince Latinos that he is not simply a boss but one who can also deliver the goods. Bush may be too closely linked to well-heeled Republicans to be able to move away from his role of patron and meet the needs of the average Latino, who is on the opposite side of the economic spectrum. But a president with a sister-in law who was born in Mexico and Spanish-speaking nephews might be able to convince Latinos that he is a true member of their extended familia.

Other Articles by Domenico Maceri
Julián Castro's Monolingualism: a ...
Biden's Immigration Plan: Between Trump and ...
Legal and Illegal Immigration: A Winning ...
World Cup: Beyond the Soccer Field
John Kelly's Fails English and History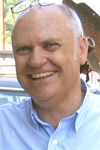 Domenico Maceri, Ph.D., UC Santa Barbara, teaches foreign languages at Allan Hancock College in Santa Maria, CA. His articles have appeared in many newspapers including Los Angeles Times, Washington Times, Japan Times, and The Seoul Times. Some of his stories won awards from the National Association of Hispanic Publications.