Arts & Living
English in U.S. Doesn't Need Protection
Special Contribution to The Seoul Times
By Domenico Maceri

Twenty-six American states have already passed laws declaring English their official language. Iowa wants to make it 27. One would think legislators have better things to do than spending valuable time on laws that have little or no benefit, as has already been demonstrated in the states that preceded Iowa. Generally, states have declared English their official language because of an increase in immigration, concern that new arrivals did not want to learn English and fear that the U.S. would fall apart without the glue represented by a common language. English-only laws also reflect a desire to get rid of bilingual education, which many Americans fear will Balkanize the country, as they think has already happened in Canada. If all Americans speak English, the fantasy goes, then a lot of problems will disappear. The vast majority of states that have declared English their official language have done so through an initiative process. Voters were asked if English should be the language of the state and electors agreed by high margins. Who could be against the English language? Certainly not immigrants. They realize very well the need to learn English. Lack of English fluency means not being able to ask for a painkiller after surgery. I saw this happen to an immigrant from Mexico who shared my wife's hospital room, both having had babies through C-section. Did the lady wish she knew English? You bet. Not knowing English means becoming invisible. When I first came to the U.S. as a teenager, I worked for my uncle, a small contractor in New Jersey. I knew no English, but I clearly remember one instance when my uncle was talking about me with a customer as I was standing next to them. I had no idea what they were saying. Nothing bad I am sure, but although I was 16, I felt as powerless as a baby. How I wished I knew what they were saying. Immigrants know only too well that English is the key to education that opens the door to becoming a doctor, engineer, lawyer, or college professor. Immigrants flock to English as a Second Language classes because they are keenly aware that this new skill will enable them to leave menial work behind them and become part of the American social and political system. American history tells us that current immigrants learn English and Americanize as quickly, if not more quickly, than immigrants of the past did. This does not mean that immigrants cannot use some of the help residents of Oakland, California, are getting. Last year, for example, the city government of Oakland passed an ordinance that will provide services in Chinese and Spanish to the growing ethnic population of the city. The services will help residents who are not familiar with the English language to have contacts with officials and increase their exposure to American culture. The government is for all the people, even those with limited English. With or without government help, immigrants will assimilate. Hispanics, for example, integrate into the American mainstream as readily as immigrants of the past did. This is most visible with language. Third-generation Hispanics struggle in my community-college Spanish classes alongside of other Americans. The Spanish of their ancestors is gone. And Hispanics, like other ethnic groups, usually marry outside their ethnic group by the third generation. Thus Hispanics, most of whom come from Mexico, become Americans, and do so willingly, even enthusiastically. The last thing Hispanics and immigrants in general want to do is to re-create the political and economic system that forced them to emigrate in the first place. Declaring English the official language is meaningless because people learn whatever language is necessary to succeed. And if a new language is necessary, people will learn it. The Swiss are a classic example of a country where several languages are used without causing the kind of problems people associate with multilingualism. The fact is that problems around the world are caused not by the presence of more than one language, but rather by political, social, economic and religious conflicts. If language were at the root of the problems in Northern Ireland, the problems would disappear overnight. Those wishing to make English the official language aim to protect it. Unfortunately, they seem to be unaware that if any language needs protection, it is not English. English is the current lingua franca of the world. Although Chinese has several billion more speakers than English, the power and influence of the English language is so pervasive that it is causing serious concern among speakers of other languages. There is a proposal in the U.S. Congress to declare English the official language of the country. It has not gone anywhere. Iowa legislators should take their cue from Congress.

Other Articles by Domenico Maceri
Julián Castro's Monolingualism: a ...
Biden's Immigration Plan: Between Trump and ...
Legal and Illegal Immigration: A Winning ...
World Cup: Beyond the Soccer Field
John Kelly's Fails English and History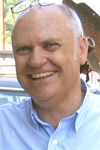 Domenico Maceri, Ph.D., UC Santa Barbara, teaches foreign languages at Allan Hancock College in Santa Maria, CA. His articles have appeared in many newspapers including Los Angeles Times, Washington Times, Japan Times, and The Seoul Times. Some of his stories won awards from the National Association of Hispanic Publications.