Arts & Living
Does Bush's Spanish Presage a Bilingual America?
Special Contribution to The Seoul Times
By Domenico Maceri

In his efforts to reach out to the American Hispanic community, former Republican leader Newt Gingrich sent out a greeting in Spanish to mark Cinco de Mayo, Mexico's Independence Day. The message came from "El Hablador de la Casa," which Gingrich's staff thought meant "Speaker of the House," but in fact translates more precisely as "Big Mouth of the House." Accurate, perhaps, but not great politics. U.S. President George W. Bush's knowledge of Spanish may not be very good, but he is certainly not guilty of any similar gaffes. His recent radio address in English and Spanish to commemorate Cinco de Mayo was a serious attempt to connect with Latinos. Yet though the potential for political benefits through language are clearly there, there is also the possibility of a backlash. Sonia Colin, a Bush campaign spokeswoman, admitted during the 2000 presidential election that he was "pretty knowledgeable" in Spanish but not "completely fluent." The president did study Spanish in high school and college and honed it in the Texan oil fields, but he could probably not communicate at all in a Spanish-language debate. The Spanish wire service EFE reports that Bush speaks Spanish "poorly" but with great confidence. And columnist Molly Ivins went so far as to say that Bush is neither bilingual nor bicultural, but bi-ignorant. Nevertheless, during the 2000 campaign Bush fielded questions in Spanish and answered them in English in a television interview carried by Univision, the national Spanish network in the United States. The simple fact that the Democratic leadership followed suit and also gave a radio address in both languages suggests that language is certainly an issue. House Minority Leader Dick Gephardt and Democratic Rep. Silvestre Reyes of Texas argued that Bush's words in Spanish represented mere pandering because they have not been backed up by actions. And the Democrats have repeatedly suggested that a candidate's Spanish fluency is irrelevant. Voters' interests lie in issues rather than words, whatever the language. That's a false strategy. Language is an important issue. Marketing research has discovered that although 95 percent of Latino voters are fluent in English, the best way to reach them is via Spanish. Both Bush and Al Gore used ads in Spanish during the 2000 election. Spanish is an issue because Hispanics are very sensitive to language and at the same time very vulnerable to it. The 24 states that have passed English-only laws and California's Proposition 227, the antibilingual-education measure, are strong reminders of linguistic attacks on Hispanics. Bush's use of Spanish words sends a strong message to Latinos: I am like you; I am struggling with your language as you are with mine; I am on your side; I'm part of your family. Bush is certainly vulnerable to the charge of lack of substance as far as Latinos and the poor are concerned. Yet he has not been as extreme as the right wing of the Republican Party. On issues concerning language, for example, Bush has not attacked bilingual education or jumped on the bandwagon of the English-only movement. In his radio address, in fact, he stated that when "immigrants come to America legally, their culture and language" must be treated with respect and that the American story has been written and told in "many languages." Bush could easily be accused of pandering if he were to rescind former President Bill Clinton's executive order directing federal agencies to ensure that non-English speakers have equal access to federal services. But he reportedly has no plans to do so. Jim Boulet, executive director of an organization called English First, is leading the charge to encourage Republican congressmen to rescind the order. Boulet was very displeased with Bush's Spanish speech, saying that it embarked on "a dangerous road" since it put the White House imprimatur "on a culture of multilingualism." But Bush may have an even bigger problem with U.S. citizens who speak a language other than Spanish. These people might resent the semiofficial status accorded to Spanish by virtue of the fact that the president of the country uses it. Similarly, the majority of Americans who speak only English and believe in one country, one flag and one language for the U.S. may not be completely happy either. Most Americans are uneasy about the possibility of a linguistic situation like that of Canada developing. Yet Bush has calculated that, on balance, his use of Spanish gives him an entry into Latinos' hearts. If so, that's his only chance of winning the Hispanic vote, because when Latinos vote with their brains, they realize that when their interests are at stake, it's the Democratic Party that speaks their "lengua."

Other Articles by Domenico Maceri
Julián Castro's Monolingualism: a ...
Biden's Immigration Plan: Between Trump and ...
Legal and Illegal Immigration: A Winning ...
World Cup: Beyond the Soccer Field
John Kelly's Fails English and History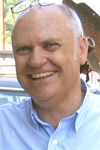 Domenico Maceri, Ph.D., UC Santa Barbara, teaches foreign languages at Allan Hancock College in Santa Maria, CA. His articles have appeared in many newspapers including Los Angeles Times, Washington Times, Japan Times, and The Seoul Times. Some of his stories won awards from the National Association of Hispanic Publications.