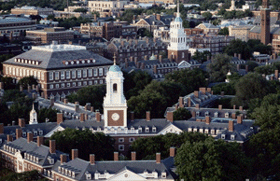 What was the most difficult subject for you in school? Imagine having to learn it with a teacher speaking a foreign language. Difficult? Try impossible. That's what happens when bilingual education programs are eliminated. Ron Unz's "immersion" plan for California, Arizona, and now Colorado means a return to the old days of "sink or swim" for immigrant children's education. That system worked for a small group of people, but overall it was a failure. Immigrant children were treated as second class citizens. They sit in the back. They feel dumb. Some of them were hit "for their own good" because they dared to speak their native language instead of practicing English during recess. And they were treated as less intelligent. In 1921 50 percent of the special education students in New York City were Italian immigrants. Why? Their lack of English skills. Bilingual education is not perfect but it tries to give immigrant children a chance. It makes them feel comfortable in school because it uses their native language to teach them subjects such as math, science, etc. It suggests to them that their language is valuable and as a result so they are. As they learn English, they eventually will move on to English-only curriculum. How long does it take to make the transition? It depends on the individual. But for anyone, learning a new language while at the same time learning all the school subjects is not easy. And anyone who ever studied a foreign language knows that one year is not enough. I have been teaching foreign languages for more than 20 years and never seen anyone, no matter how gifted a linguist, become fluent in that amount of time. If learning a new language were easy, there would not be such a severe shortage of bilingual teachers. Ron Unz assumes that children learn languages easily and effortlessly. The younger the child, the easier it is to learn English. Unfortunately, children don't learn languages fast. The speed and ease with which children acquire languages is a myth. Unlike adults who only have to learn the "language," that is to say the words, children need to learn the words and what they represent. They don't just need to learn the words for simple arithmetic; they also need to learn the concepts.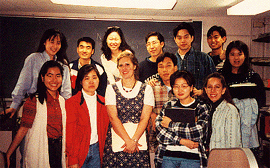 Adults just have to learn the words because they already know the concepts in their native language. For instance, they just need to learn the "words" in order to do simple arithmetic in a new language. The other major component of language and grammar also takes children a long time. Adults can learn it faster because the rules can be explained to them logically. Adults can learn easily that adding "ed" to a verb makes it past tense. Children, on the other hand, will learn those rules by hearing lots of examples and somehow manage to "create" the rules in their mind. The inductive method used by children takes time. Bilingual education gives children the necessary time to learn English and also provides an opportunity to learn the necessary school subjects. In essence, bilingual education tries to meet immigrant children at their level rather than the level they "should" be, that is, fluent in English and ready to learn school subject like other kids who have spoken English all their lives. This is a basic point about education. If kids come to school hungry, you give them breakfast. If they live too far, you send a bus to pick them up. If they don't know English, teach them English, but you also teach them all the other subjects they need to know in a language they can understand, so that they can learn. If you don't they will fail. And we as a society will fail and eventually suffer consequences. And bilingual education does not fail immigrant children. Research conducted by George Mason University and the National Research Council indicates that if bilingual education is implemented properly, it works. Proponents of immersion dismiss the research because of the low test scores of Latinos and conclude that bilingual education is a failure. Unfortunately, they forget that test scores and educational achievement are caused by many factors, chief among which are the parents' socio-economic status, their educational background, and their ability to support their kids' education. There is a very strong correlation between academic success and money. Have you ever wondered why the best schools are always in the richest part of town? And bilingual education cannot change the socio-
economic and educational status of immigrant children and their parents. Bilingual education cannot eliminate the poverty inherent in immigrant children's lives. It cannot turn their parents into very well educated people who can provide support to their kids. Bilingual education is not a magic bullet. Yet it gives immigrant children a chance to succeed. And children, regardless of which side of the river they were born, deserve every chance we can give them.