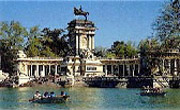 When General Motors tried to sell its Chevy Nova in South America it took a while to figure out why many people would not buy it. In Spanish "No va" means "It doesn't go," i.e. "It's a lemon." The company renamed the car Caribe and things changed. Mistranslation can cost money. When it happens with election ballots the problems are just as serious. Some people may not understand or be offended by the sloppy language. It happened recently with election materials in Connecticut. Several Latino officials pointed out mistakes in the translation which included a number of typos but also grammatical and syntactical errors. Connecticut officials attempted to justify their translation by saying that they used a "neutral" Spanish. Officials probably meant the translation was done in "standard Spanish" rather than the Spanish spoken by one local ethnic group. The Spanish language, like any other major international languages spoken in many different countries, has some regional variations in pronunciation and vocabulary. The written language, however, is virtually the same from country to country. American law states that the translation of election documents should be in a way that "local voters" can use. In translating documents, officials should reach out to the "local community" for help.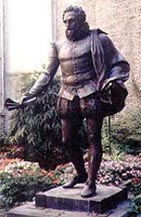 Some problems in translation are inevitable. The challenges sometimes can be traced to the original text. Election materials sometimes are written with a complicated style. At times the wording is not clear and voting "yes" on something may actually mean voting "no." That poses a problem for translators. If the original text is bureaucratic or ambiguous, should a translator try to capture those qualities in the finished product or render it into clear language that local people can understand? Another problem emerges because of the limited number of qualified translators. In the U.S. very few college programs exists to train translators. Typically college degrees in Spanish or other foreign languages focus on literary analysis. The translator responsible for the materials in Connecticut had a master's degree in Spanish. The degree might suggest strong qualifications as a translator but that is not necessarily the case. The vast majority of students completing degrees in languages do not become translators or interpreters. This is in part due to the lack of job opportunities in the field but also to the lack of specific preparation in translation. In other countries, on the other hand, translation is an important skill which is cultivated and considered a respectable profession. The translation of elections materials in the U.S. creates serious problems which go beyond language. Many people believe that citizens should know English if they are going to vote in the U.S. In a way, that's like saying you have to be literate in English before you can vote. That is not the case. There is no literacy test to vote in American elections in English or any other language. If there were such a test, a significant number of native-born Americans would probably fail it.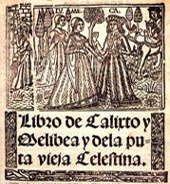 To give all citizens the opportunity to vote regardless of their language fluency in 1965 Congress passed The Voting Rights Act. Section 203 of this legislation says that if more than 5 percent or 10,000 voting-age citizens in a county don't speak English "very well," according to the U.S. Census figures, and are fluent in another language, election materials need to be translated. The law applies to Spanish, Asian, American Indian and Alaskan native languages because their speakers were recognized as having suffered discrimination and exclusion. African and European languages were left out of the law although a new proposal in the U.S. Senate would include these languages as well. Voting is a fundamental right for citizens whether they are born in the U.S. or naturalized. We want all citizens to be able to vote. And steps are taken to eliminate barriers. For example, we send absentee ballots to those who find it inconvenient or difficult to get to the polling places. We provide access to people with disabilities and assistance is given to enable them to vote. Translating ballots as required by law is just another step to make sure people's voices are heard. But the translation needs to be done professionally so people reading the materials will not have problems understanding nor will they be offended by the language. Officials in Connecticut heard the message and are taking steps to avoid future problems in translation. Hopefully, that will increase the notoriously low voter turn out typical of elections in the U.S.