Arts & Living
Learn a Language in One Year?
Special Contribution to The Seoul Times
By Domenico Maceri

When Californians approved Proposition 227 in 1998, which virtually eliminated bilingual education, they were sold the idea that foreign-born students could learn English in one year. Ken Noonan, superintendent of Oceanside Unified School in California, subscribed to that premise and supported Ron Unz's proposition. Now, faced with a very high rate of failure in the California High School Exit Exam by foreign-born students, Noonan tried to explain it by saying that we have built a false hope that "a person can learn a language in a year or two." Of course, that's what supporters of bilingual education said all along. Research findings confirmed that it takes foreign-born kids about five or six years to learn the language well enough to be able to have a chance at competing educationally with kids who have spoken it all their lives. The promise of Proposition 227 has clearly not been kept. Five years after its passage, California's foreign-born kids are not learning English in a year. Statistics by the California Department of Education reveal that only 32 percent of foreign-born kids in the immersion program can speak basic English. Of these, only 7 percent can understand a school textbook at grade level. In spite of this high failure rate, newspaper headlines keep repeating the "successes" of the immersion program. Comparisons are made with traditional bilingual education programs to show that things are better with the immersion approach. Although some improvements seem to have occurred, it's quite likely that these have to do with changes made in California's education in the last several years. These include smaller class sizes and the climate of testing fever. School officials have been under a lot of pressure to produce results on tests.Failure to do so means financial punishments. If scores improve, on the other hand, rewards occur. Inevitably, teachers are forced to teach to the "test" and prep students to make sure the numbers go up. In spite of these "successes" about 92 percent of foreign-born kids are not progressing enough to shift to English-only instruction after one year of immersion. Yet some bright spots are beginning to emerge in spite of Proposition 227. Some schools have switched from traditional bilingual education to become "dual language" schools which teach all subjects in two languages. Cesar Chavez Elementary School in San Francisco, one such school, teaches both immigrant and American kids Spanish and English. The foreign-born kids are not just keeping up their Spanish alive but they are also learning English at a rapid rate. According to results from the California English Development Test only 3 percent of the kids at Cesar Elementary were proficient in English last year. This year a whopping 38 percent met the criteria. "Dual language" schools represent a tiny fraction of American education, yet their numbers have been growing. There are more than 300 across the U.S., nine of them in the San Francisco Unified School District. Kids educated in two languages develop a mental agility that monolingual children lack. Their intellectual development is demonstrated by research. A study conducted by Virginia Collier and Wayne Thomas of George Mason University found that kids in dual languages schools outperformed students in traditional bilingual education programs and also those educated in English only.The results became evident after several years of being involved in the dual language programs. In essence, education is not a short term affair.
Ron Unz, who successfully spearheaded the anti-bilingual education propositions in California, Arizona, and Massachusetts, dismissed this research saying "it's not worth the paper it's written on." Unz managed to sell his idea of learning a language in one year as a magic bullet. Yet, Unz's initiative failed in Colorado. There, his opponents focused their campaign on the dual language philosophy, attempting to maintain bilingualism for all of Colorado's children. Most Californians don't have the opportunity to have their kids educated in two languages. Yet, a recent bill introduced in the legislature would make every child in the state bilingual. The proposal, written by Sen. John Vasconcellos, is part of the new California Master Plan for Education. Students would begin the study of a foreign language in the elementary grades and continue it into high school. In essence, California would do what many industrialized nations around the world have been doing for years. Until this program is implemented statewide, parents need to lobby their local school districts and request dual language schools for their kids. Being bilingual is a gift not only for immigrant kids but for those born in the U.S. as well, even if it takes more than a year.

Other Articles by Domenico Maceri
Julián Castro's Monolingualism: a ...
Biden's Immigration Plan: Between Trump and ...
Legal and Illegal Immigration: A Winning ...
World Cup: Beyond the Soccer Field
John Kelly's Fails English and History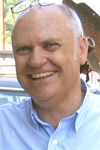 Domenico Maceri, Ph.D., UC Santa Barbara, teaches foreign languages at Allan Hancock College in Santa Maria, CA. His articles have appeared in many newspapers including Los Angeles Times, Washington Times, Japan Times, and The Seoul Times. Some of his stories won awards from the National Association of Hispanic Publications.