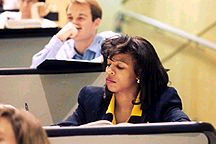 In the past several years bilingual education has been virtually eliminated in California, Arizona, and Massachusetts through initiatives sponsored by California software entrepreneur Ron Unz. In Colorado, however, Unz suffered his first defeat as voters retained bilingual education. Was that the beginning of the end for banning bilingual education? It's probably too early for bilingual education proponents to claim that they lost some battles but are eventually going to win the war. Yet a number of recent developments augur well for bilingual education. A recent Gallup poll found that 58 percent of Americans support bilingual education, defined as using the native language of non-English-speaking students for several years until they learn English. The numbers of those supporting bilingual education are very close to those who rejected Unz's initiative in Colorado. A closer analysis of the poll reveals some things which were expected and some which were a surprise. The highest support for bilingual education came from those in the 18-to-29 age group, 75 percent of whom support bilingual education. This was even higher than Latinos' support, a group which can be more directly affected by bilingual education. Seventy-two per cent of Latinos support bilingual education. This is not surprising since Latinos in California, Arizona and Massachusetts, where bilingual education lost, voted overwhelmingly to retain bilingual education. Another surprising figure came from African Americans. Seventy-three percent of them support bilingual education, slightly higher than Latinos. African Americans are not affected significantly by bilingual education yet it may be that, just like in Colorado, they see bilingual education as part of civil rights.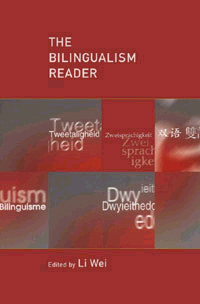 Bilingual education received the support of 53 percent of white Americans. This is barely a majority since the survey has a margin of error of plus or minus three points. Political party affiliation also affected the results. Predictably Democrats support it more than Republicans(69 percent vs 46 percent). The weakest margin of support came from those 65 or older. Only 44 percent support bilingual education. This is a marked contrast with the younger generation. It may well be that the younger group is more likely to have had significant contacts with minorities in school and also at the job site. The difference augurs well, not simply for Latinos but also for the relationship with white Americans. Other developments in states where bilingual education has been under attack should make bilingual education supporters smile. In New York City, Mayor Michael R. Bloomberg recently "realized" his mistake in not supporting bilingual education while he was running for office. His administration just committed 20 million dollars to bilingual education. In the new mayor's program, instruction of foreign-born kids would be 60 percent in the students' native language and 40 percent in English, with the amount of English increasing gradually. In Massachusetts, which banned bilingual education in 2002, the State House and Senate overrode Gov. Mitt Romney's veto to exempt "two-way" or "dual-language" education programs from the new law. The override will not simply maintain "two-way" bilingual programs but will allow their expansion. Although research confirms the value of bilingual education as an effective methodology for the instruction of immigrant kids, dual language programs are just as effective if not more so. Typical dual-language schools include half the class of native-English speakers and the other half speakers of Spanish or another foreign language. Half the day's lessons are conducted in one language and the other half in the other. Kids learn from teachers but they also learn from each other. The dual-language programs are popular with immigrant and middle-class American families who see the advantage of bilingualism for their kids. The programs are so popular that waiting lists are very common.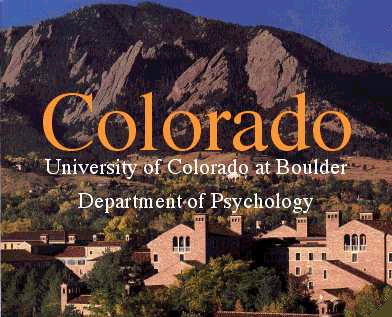 It was primarily the likelihood that dual-language programs were going to be eliminated in Colorado which pushed state voters to turn down the initiative to ban bilingual education. Colorado voters preserved bilingual education for immigrant kids but they also kept the door open for all the state kids to become bilingual. The recent Gallup poll may suggest that all Americans are beginning to see the value of bilingualism for all of our kids.