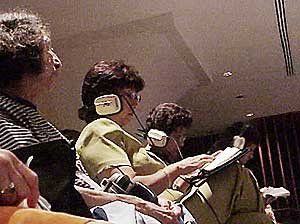 The letter to my hometown newspaper complained about mistakes in the Spanish translations at a local government office. The client, a native speaker of Spanish, offered to correct the mistakes but was rebuffed rudely by the office supervisor since they have their own "translator." As more and more translation is being done in the U.S. to accommodate clients, the question of quality becomes increasingly an issue. Recently, the Spanish version of a ballot in Connecticut came under fire because of mistakes in the translation. Who does translation in the U.S.? A lot depends on the type of work. In courts, the interpretation (oral) and translation (written) is typically done by individuals who have passed state tests. These exams are not easy. In the eight languages certified by California, the failure rate is about 90 percent. Accuracy in interpretation during a trial is crucial. Mistakes could send someone to jail or let a guilty one go free. That is not to say that sometimes mistakes don't occur. During the O. J. Simpson trial, one of the witnesses needed an interpreter. Unfortunately, some of the words were not translated adequately because the witness was from Central America and the interpreter was not familiar with her slightly different Spanish. Translation of government documents is done by professional people and in general there are no problems. Sometimes, however, supervisors may hire a translator who might have college degrees in languages but not necessarily the appropriate translation skills.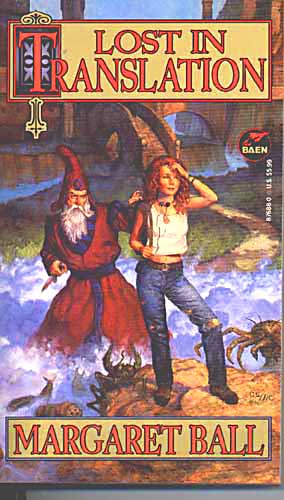 The translator who handled the Connecticut ballot had a master's degree in Spanish, which sounds like strong qualifications. Often times that may not be the case because American college degrees in Spanish and other foreign languages focus on literary analysis and not translation. There are, in fact, very few institutes of higher education in the U.S. that offer degrees in translation and interpretation. Part of the problem is the fact that the English language dominates world affairs and Americans think that everybody speaks English. So we don't need to worry about translating. We let other people learn languages. To a certain degree, the U.S. suffers from monolingualism. In other countries, on the other hand, it's common to have schools that offer degrees in translation and interpretation because these skills are highly valued, particularly if they involve English. There is a lot of translation being done from English into other languages because a great deal of scientific, medical, and technological research is published in English. In the U.S., it's a totally different picture. Soon after 9-11 the FBI and the CIA revealed that they had collected huge amounts of data, which had not been analyzed because of limited linguistic skills. The need for translation and interpretation within the U.S. is also created by immigrants who typically find their own language experts. It's not unusual for people who don't know English to bring a relative or a friend to a doctor's office. In some cases, children who know English and the parents's language do the interpreting. That may cause serious problems since kids may not be familiar with medical terminology and may mistranslate. In addition, it's often difficult for a male child to translate for a female relative or vice versa. Translation is also done by employees hired to do a certain job, but because of their bilingual ability, end up as interpreters. Again, problems can arise if the subject matter is sensitive as is often the case in medicine or it involves a high degree of literacy. It takes special skills to communicate to a patient that he or she has cancer or to translate a ballot adequately. Having limited linguistic resources can have devastating consequences.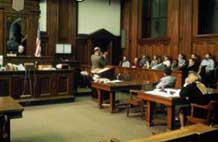 Of course, there would be no problems at all if everyone knew English very well. But the U.S. has a long history of being a multingual country and muddling through with the linguistic problems that arise. The fact that people are willing to point out problems with the language and offering to help is certainly a positive sign. More, however, needs to be done, following other countries as a guide. Recently, the Italian government restructured the school curriculum. English will become a required subject beginning in first grade. In the sixth grade a second foreign language will be added. It may be a model the U.S. may want to follow to solve the linguistic problems abroad and within the country as well.