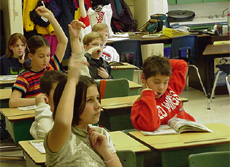 As the Hispanic population increases, more and more services are being provided in Spanish. Inevitably, government agencies are beginning to recognize individuals who have bilingual skills. In Seguin, Texas, the city council voted recently to provide a $30 per month stipend to 42 city jobs which provide services to Spanish-speaking residents. The vote was later changed and Seguin will not provide stipends. Many municipalities across the country, however, do offer stipends to firefighters, police, and social workers who possess bilingual skills. The Phoenix Fire Department gives bilingual employees a $100 a month of extra pay. Bilingual police officers in El Mirage, Arizona receive an extra $100 a month, and in Glendale, Ariz $75. Los Angeles city employees in designated bilingual positions receive a 5.5 percent bonus if they use their interpreting and writing skills. Other agencies around the country offer similar compensation. To qualify for the extra stipend one needs to pass a proficiency test in Spanish. The linguistic skills can be acquired in any way. One may have learned the skills as a child, in school, through travel, or through self-study. Since many of the employees who often get these extra stipends are Hispanics, the programs appear to be ethnically motivated. That's not true because anyone passing the proficiency test, regardless of ethnicity, qualifies for the stipend. The linguistic skills are no different than computer abilities or any other specialized training employees might have. I examined the bilingual tests given by an agency in California. They focus on phrases police, firefighters, and social workers need to be able to deal with Spanish-speaking clients. The linguistic knowledge was not complex and anyone who had taken two or three semesters of college Spanish could pass the "basic" level and get the 25-50 dollar stipend. The "advanced" level was more demanding but the stipend's range was $75-120 a month. To pass this test, employees require more education and in all likelihood some specialized linguistic training.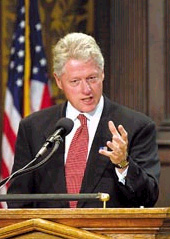 Providing stipends for proficiency to employees who have bilingual skills is a very inexpensive way of dealing with the situation. Having to hire professional interpreters can be prohibitively expensive. However, services in Spanish are problematic not just because of the question of stipends but also because the idea of language causes conflicts. Some people argue that services should be available only in English. In fact, providing services in languages other than English is the law in many cases. Former President Bill Clinton signed Executive Order 13166, which requires that any organization that receives federal funding make a reasonable effort to provide services in languages other than English. An English-only group has sued President George Bush for not rescinding the order. Section 203 of The Voting Rights Act says that if more than 5 percent or 10,000 voting-age citizens in a county don't speak English "very well," according to the US Census figures, and are fluent in another language, election materials need to be translated. But even if the law does not force agencies to provide service in other languages, companies and other groups do so voluntarily. By making services available, immigrants can integrate faster into mainstream. Driver's license tests in other languages are an obvious example. By being able to drive legally, people can move more easily and interact with Americans rather than being isolated in their linguistic and social ghetto. Some people argue that by providing services in other languages people never learn English. It's too easy. There is no incentive.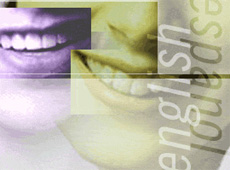 The fact is that there are strong incentives to learn English. This is most evident in education. If one wants to be successful, one must become literate in English. No American university offers medical school training in any language other than English. To become a lawyer, one needs to learn English. To become an engineer, it's the same. Thus immigrants know very well that the ticket out of menial work is learning English. Paying employees a small stipend for bilingual skills is a smart way to encourage growth and understanding in our multicultural society. It sends a message to employees that their skills and knowledge are valuable and that those being served are also valuable.