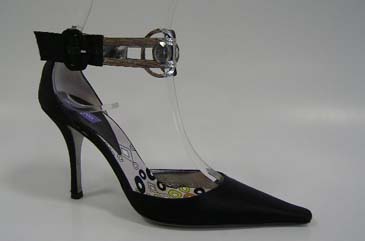 "History, Art & Fashion of Italian Footwear" exhibition
Newly arrived Italian Ambassador to Seoul Massimo Andrea Leggeri held a shoes exhibition under the title of "History, Art and Fashion of Italian Footwear" at three branches (Apkujeong, Trade Center, and Mok-dong) of Hyundai Department Store in Seoul. The exhibition was jointly hosted by the Italian Embassy in Seoul and Italian Institute of Culture (IIC) in Seoul.On display between Sept. 1 and Oct. 20, 2006 are a variety of Italian shoes including sandals of ancient Greeks and Romans, 18-century shoes, top-quality shoes of Italian fashion. The shoes exhibition is directed at further promoting 120-year-old bilateral relations between Italy and South Korea. "I want to make our ties the one like old and comfortable shoes," the top Italian envoy told a local daily. For details or inquiries please contact Italian Embassy in Seoul at 796-0491/5.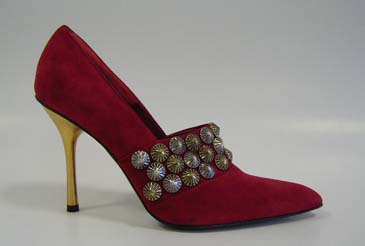 "History, Art & Fashion of Italian Footwear" exhibition
Cohost:
The Embassy of Italy & the Italian Cultural Institute
Arte che cammina
Walking Art Title: "History, Art & Fashion of Italian Footwear"Curators:
Luciano Calosso and Enrica Barbano
Venues & Period:
Hyundai Dep. Store: Apgujeong 2006, Sept. 1- 9
Hyundai Dep. Store: Trade Center 2006, Sept. 12-24
Hyundai Dep. Store- Mokdong 2006, Oct. 9- Oct. 20
Five centuries of history, design and creativity dedicated to the story and development of Italian footwear.
Aiming to appreciate and preserve the handicraft history of Our Country the exhibition presents the historical and sociological development of the Italian footwear industry. The exhibition offers three sections: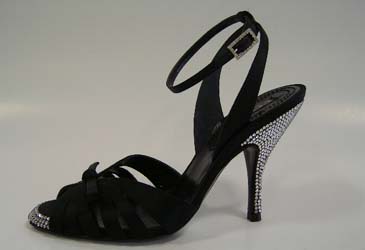 "History, Art & Fashion of Italian Footwear" exhibition
History
Our ancestors started wearing some sort of "shoes" to protect their naked feet when moving from place to place. However it is impossible to determine precisely when man started to produce them.
Italian Handicraft
Italian footwear is the result of high level handicraft as to manufacturing technique, creativity and research of new materials, which shows that artists have always been in tune with the atmosphere of the times. The Italian style is based on the awareness that our ancient civilization relies on art, culture, region, handicraft and manufacturing ability.
Haute Couture
Italian man and woman's haute couture footwear charmingly represents the Italian style at its best, highly appreciated everywhere for its refined details, choice of materials and ability to adapt an ever-changing technological research to handicraft manufactures.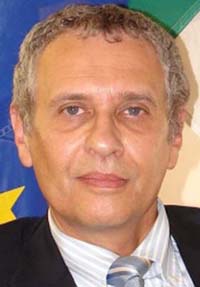 Italian Ambassador to Seoul Massimo Andrea Leggeri
The sections of the exhibition offer an overall unprecedented and interesting journey into the history of costume and tell of the development of footwear as objects of design and fashion as well as showing how inventions and projects have modified the way of considering them more and more as necessary accessories. They also present film and advertisement posters that by showing the customs and lifestyles of an era have become part of our cultural heritage. The exhibition avails itself of the contribution of the Italian firms : ROSSIMODA SpA and ARDITI.
Rossimoda
From a small workshop on the shores of the river Brenta to the temple of French luxury. Luigino Rossi, owner of ROSSIMODA, has built up history around his shoes creating innovative as well as practical models. ROSSIMODA currently creates, produces and distributes luxurious footwear worldwide for: Christian Lacroix, Givenchy, Emilio Pucci, Loewe, Marc by Marc Jacobs, Kenzo, Donna Karan Collection, Celine.
Arditi
Since 1950 Ulderico Arditi has supplied with his shoes the major Italian theatres that use models created by the greatest Italian and foreign costume artists and has manufactured footwear of all kind for costumes in films and dramas. His shoes stand out in the show-business as "works of art" thus showing the Italian genius, inspiration and intuition at their best.
For the more information or articles or interviews about the exhibition, please contact both of us. Thank you.
Contact:
Hyundai Department Store: Ms. Kim Hye Sun
Tel: 02- 3416-5681
Italian Cultural Institute
el: 02-796-0634