Arts & Living
Learning English: A Piece of Cake?
Special Contribution to The Seoul Times
By Domenico Maceri

The letter to the editor from the English as a Second Language (ESL) instructor stated that in 15 years of teaching he had seen "little interest in learning English."The classes offered in the teacher's district of Lodi, California, were poorly attended. It's easy to conclude from the teacher's comments that immigrants don't want to learn English even when the opportunities are given.As an immigrant and a former ESL teacher, I could not disagree more. Immigrants are very interested in learning English for they fully understand that not knowing this language translates into problems. Not knowing English means bringing an interpreter at the doctor's office. It means not being able to ask for a painkiller after surgery as it did to an immigrant from Mexico sharing my wife's hospital room, both having had babies through a C-section. Did the lady wish she knew English? You bet. Not knowing English means becoming invisible.When I first came to the US as a teen-ager, I worked for my uncle, a small contractor in New Jersey. I knew no English, but I clearly remember one instance when my uncle was talking about me with a customer as I was standing next to them. I had no idea what they were saying. Nothing bad I am sure, but although I was sixteen, I felt powerless as a baby might feel as she tries to reach for an object and the hand does not go where it's supposed to go. How I wished I knew what they were saying. Although immigrants' desire and need to learn English are certainly strong, a number of factors influence their ability to become proficient. The first one is age. Immigrants who come to the US as babies eventually learn English as virtual native-born Americans. Those who come as adults, however, will learn enough to get by although they will always have a foreign accent.Some may never learn English because of low educational background in their own language. It's very difficult to learn a new language if you don't know your own very well. Gender also affects one's learning ability. Immigrant women, who have a tendency to stay home and care for kids, are less likely to learn than men who go to work and are forced to have some interaction with Americans.Perhaps the most serious challenge to learn English is time. Immigrants come to the US primarily for economic reasons. Thus they work long hours. It's difficult to attend night classes after having worked hard the entire day. Although many immigrants attend night classes, some may find it exhausting.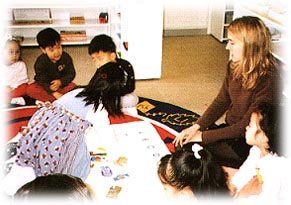 Anyone who thinks learning a language is easy should talk with Americans who have lived overseas for many years. Most of them learn little or no foreign language. The same goes for American college students who study languages.The vast majority just takes one or two semesters and never gains any real proficiency. Just like it is difficult for Americans to learn other languages, it is also difficult for immigrants to learn English in part because of the particular intricacies of the language.English pronunciation and spelling are particularly difficult. It's no wonder that spelling is a basic subject in English-speaking schools. It's not just non-natives of English who find it difficult.Although all immigrants need to learn English, Spanish-speaking immigrants have in some ways less of a need to learn it than those from other countries because Spanish is such an important language in the US. Radio, TV, and newspapers are not easily available in Bulgarian, but in Spanish they are. Indeed it's possible to live in the US with just Spanish.However, it's impossible to be very successful in the US without knowing English and venturing into the English-speaking world. You cannot become a doctor, a lawyer, or an engineer, without English. English is the key to success.Spanish-speaking immigrants want to learn English and get an education because they understand that without doing so, they will be condemned to a life of menial work. For proof of this all one has to do is look at the large number of people attending night classes to learn English and consider the high number of commercials on Spanish TV peddling tapes and videos promising to teach English the easy way. History tells us that people will learn whatever language is necessary to succeed. When Roman soldiers arrived in Spain more than two thousand years ago, the local people began learning Latin because they saw in it something of value. Eventually the Latin spoken by Roman soldiers, merchants, and bureaucrats evolved and became what we now know as Spanish. The same thing happened in France and other countries such as Portugal and Rumania where Latin supplanted the local languages. No one needs to tell immigrants to the US that they need to learn English. We do need to tell Americans to learn another language to be able to make sense of the ever-shrinking world. But that's another article.

Other Articles by Domenico Maceri
Julián Castro's Monolingualism: a ...
Biden's Immigration Plan: Between Trump and ...
Legal and Illegal Immigration: A Winning ...
World Cup: Beyond the Soccer Field
John Kelly's Fails English and History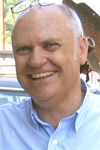 Domenico Maceri, Ph.D., UC Santa Barbara, teaches foreign languages at Allan Hancock College in Santa Maria, CA. His articles have appeared in many newspapers including Los Angeles Times, Washington Times, Japan Times, and The Seoul Times. Some of his stories won awards from the National Association of Hispanic Publications.