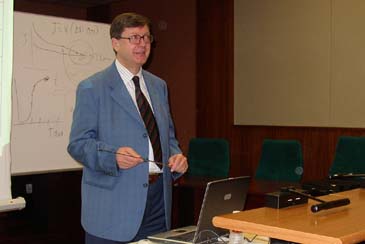 Prof. Enrico Drioli of the Institute on Membrane Technology
The Italy-Korea Workshops on Membranes are biennial events devoted to the membrane science and technology in the two Countries.Since the 1st Workshop in Cetraro (Italy, 1997), the previous four workshops provided excellent opportunities for researchers from academia and industries to report and discuss the fundamentals and applications of membranes for a clean environment and energy.The 5th Italy-Korea Workshop ("Membranes and membrane processes for a clean environment") will continue this tradition, providing a forum to the participants to be informed on the recent developments in membrane research and development, to get a perspective on the novel and emerging technologies, and to meet leading experts and industrials. Prof. Drioli (Institute of Membrane Technology- CNR, Italy) and Dr. Kew-Ho Lee (Korea Research Institute of Chemical Technology, Korea) have coordinated the 5th Workshop, which will be held in Sicily island, Italy, on September 29-30.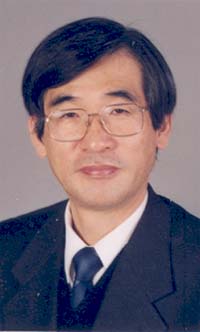 Dr. Lee Kew-Ho of KRICT's Membrane and Separation Center in Daejeon, South Korea

Title: 5th Italy-Korea Workshop"Membranes and membrane processes for a clean environment"
Date: September 29-30, 2006Venue: Hotel NAXOS Beach Resort Via Recanati 26-98035 Giardini Naxos –Taormina ME, Italy Contact:
Tel: +39 0942 6611 ; Fax: +39 0942 51573
congressi@hotelnaxosbeach.com
www.hotelnaxosbeach.com
Conference Chairpersons
Prof. Enrico DRIOLIInstitute on Membrane Technology (ITM-CNR), Rende
CS, Italy The University of Calabria, Rende, Italy (e.drioli@itm.cnr.it;
e.drioli@unical.it)Dr. Kew-Ho LEEKRICT -Membrane and Separation Center Daejeon, Republic of Korea
(khlee@krict.re.kr)