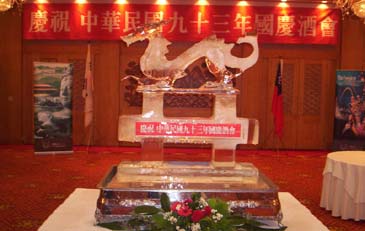 Taiwan's Double Tenth Day (äªä¨ï½) reception held at Shilla Hotel
Taiwanese Ambassador to Seoul Chen Young-Cho (òççµíÊ)will host a reception for the 95th founding anniversary of the Republic of China at Hotel Shilla in downtown Seoul on Oct. 10, 2006. The reception starts at 6:30 p.m. on the day at Shilla's Young Bin Kwan or Emerald Room.A number of both local and international personalities from diplomatic, political, academic and cultural areas are invited for the event to celebrate the Double Tenth Day (äªä¨ï½), the birthday of the Republic of China. "Double-Ten" refers to the 10th day of the 10th month, and commemorates the national foundation of the Republic of China. It is by far the most important national holiday in Taiwan.Amb. Chen replaced Dr. Li Tsai-fang (ì°î¤Û°) as the representative of the Taipei Mission in Seoul as of June 1, 2006.Born in 1945, Amb. Chen received master's degree from the school of journalism of National Chengchi University, Republic of China.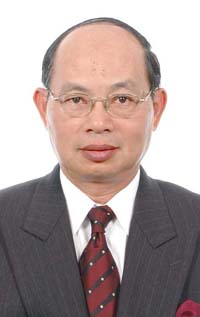 Taiwanese Ambassador to Seoul Chen Young-Cho (òççµíÊ)
Chen served as ambassador to the Republic of Liberia from 2001 to 2003.Prior to that, Chen was director-general of Taipei Liaison Office in Johannesburg, South Africa, for three years from 1998 to 2001.Chen also worked as deputy director-general at the Department of Information, MOFA (Ministry of Foreign Affairs) of the Republic of China (Taiwan) between 1997 and 1998.Republic of China opened the Taipei Mission in 1994 and South Korea established its diplomatic mission in Taiwan a year earlier.In recent years bilateral ties have been improved. The two countries resumed Seoul-Taipei air flights. Tens of thousands of people from Taipei and Seoul visit each other's country annually.The two-way trade volume between Taiwan and Korea last year totaled 18,909,000,000 US dollars. Taiwan exported to South Korea 8,049,000,000 US dollars worth of mainly electric or electronic goods and other metal products whereas South Korean exported to Taiwan 10,860,000,000 US dollars worth of semiconductors, computers and tire products.There are about 5,000 Korean people either residing or staying in the Republic of China as of these days. Korea and Taiwan are economic power houses in this part of the world and the bilateral relations in the areas of economic and tourism, in particular, should be enhanced for mutual benefits of the two countries. The two countries grant visa waiver status each other, thus promoting exchange of people of the two friendly countries.For details or inquiries about the Double Tenth Day or Taiwanese ambassador call the Taipei Mission in Seoul at 399-2760-1.