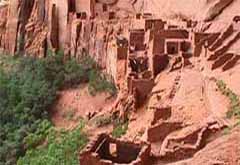 They took our land and our livestock. Now they want to take our language and our culture too" stated in frustration Marjorie "Grandma" Thomas, a retired school administrator. Thomas was arguing against Proposition 203, which eventually eliminated bilingual education from Arizona schools. The initiative was sponsored by Ron Unz, a software millionaire, who spearheaded similar initiatives in California and most recently in Massachusetts. Attacks on languages other than English have been frequent in the last 20 years through legislation and also in the workplace. The main target has been Spanish, which has indirectly spurred the anti-bilingual education movement and the English-only laws in 25 American states. Attempts to limit the use of Native American languages have occurred but their visibility has been considerably less than that of Spanish. Yet, Native Americans are fighting back. Navajo employees of RD?셲 Drive-in Restaurant, located in Page, Arizona, recently sued the restaurant's owners Richard and Shauna Kidman, who had instituted an English-only rule. The new rule prevented employees from speaking Navajo at the job site. The restaurant, started 23 years ago, is located on the Utah-Arizona border near Lake Powell and the Navajo Reservation. The Equal Employment Opportunity Commission (EEOC) filed a suit on the behalf of four workers, contending that the Kidmans' English-only rule violated federal law.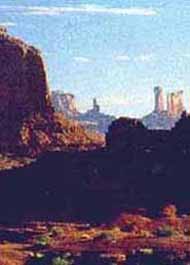 According to the Kidmans, Navajo was banned at the restaurant to prevent employees from saying inappropriate things. Some of the employees allegedly used lewd nicknames to refer to other workers and were making them uncomfortable. The use of Navajo, according to the owners, created a hostile environment. About half of the restaurant's customers and 18 of the 19 employees of the restaurant are Navajo. When employees refused to sign the English-only rule, they lost their jobs. Usually language problems in the workplace involve Spanish. Often they have to do with immigrants who continue to speak their home language at work. The conflict usually arises because the American company imposes English, the "American" language, on immigrant workers. The conflict, in essence, is between Americans and "non-Americans." What happens when the conflict arises because the group bringing the suit can be viewed as more "American" than the average American, as is the case with Navajos? In the case of Spanish speakers or some other immigrant group it's easy, though sometimes illegal, to say, "speak English or go back home." You can't do that very well with Navajos. In fact, they may tell you and I, the English speakers, to go home. Thus when 50% of your customers and the vast majority of your employees are Navajo, instituting English-only rules makes little sense. By banning the use of Navajo, the restaurant's owners punished all Navajo speakers rather than disciplining the individuals who may have made inappropriate comments. The Kidmans, in essence, tried to solve an employee problem with their rule and showed insensitivity to both customers and employees. Sensitivity to languages other than English is very smart because languages are not just tools for communication. They are much deeper than that. Languages can define a people. That is certainly true of Native American languages. There are 175 such languages, but unfortunately many are in danger of disappearing because they are only spoken by elderly people. Young people have adopted English since it provides opportunities which no other language can match. Thus it's not necessary to push for English-only laws. Passage of these laws inflicts wounds on anyone speaking a different language particularly to Native Americans since it suggests that English is the only American language.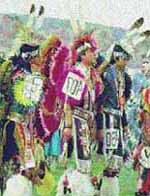 To be American means speaking English. Any other language makes you un-American. After the passage of Proposition 203, which banned bilingual education in Arizona, officials discovered that the new law does not apply to Navajo because it conflicts with the Native American Languages Act (NALA). This federal legislation, passed by Congress in 1990, protects Native American languages. It's unlikely that we need similar federal laws to protect languages spoken in the US which do not fall under the category of Native American languages. Yet, these languages deserve a similar kind of protection because they are an integral part of their speakers and the contributions they make to the country. You can be an American and speak more than one language.