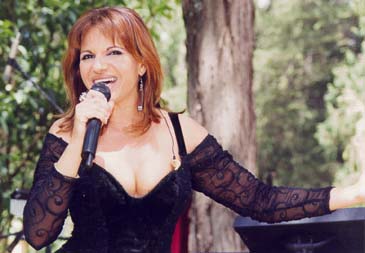 Elena Bonelli, Italian singer and actress
The Embassy of Italy, the European Chamber of Commerce in Korea, the Italian Cultural Institute and the Italian-Korean Business Association present "Festa Italiana." The European Union Chamber of Commerce in Korea (EUCCK, http://www.eucck.org) and the Europe-Korea Foundation (EKF), charity arm of the EUCCK, organizes each month a social function called "Network Club" for EUCCK members to meet in a casual setting.In the month of November, EUCCK will be hosting the event in collaboration with the Italian Embassy presenting – "Festa Italiana," a celebration of Italian culture on Thursday, Nov. 9, 2006 at the Kukhwa Room, Millennium Hilton Hotel Seoul. This event will feature a live Italian band from Rome with lead singer Elena Bonelli, Italian cuisine, and a special charity raffle where proceeds will be donated to Anna's House, a South Korean charity organization lead by Father Bordo, dedicated to helping the under-privileged in Korea.Elena Bonelli performed in major theatres around the world from New York to Australia, Europe and the East as well as in every major Italian cities. She is the official voice of the Italian Anthem "Inno di Mameli," recorded during the World Cup Soccer Championship in Korea and later distributed in 1,500,000 copies all over Italy. In the last years Ms. Bonelli was involved in many concerts to promote peace in different areas of the world.a live Italian band from Rome with lead singer Elena Bonelli, Italian cuisine
This event is meant to socialize, to know each other and to spend a nice evening in good company. But it should not forget those who are less lucky and blessed in their lives and who suffer.A lucky draw has been organized to raise money to help the charity foundation Anna's House, a Korean charity corporation run by the Italian priest Father Vincenzo Bordo. The former helps children who have run away from their homes and are thus without a shelter. The latter helps the poor, the homeless and those who are affected by dyslexia.Probably few of us know that 5 percent of the Korean scholastic population is affected by this illness and suffer from prejudice and isolation among the young people. But, it is possible to recover not only from dyslexia, but also from its major symptom, prejudice, isolation and social exclusion: this event may help a little to encourage everybody to face this problem rightly. There are also many prizes, including a Vespa scooter, waiting to be drawn as well as Italian food prepared by the Italian Restaurant Il Ponte and, of course, Italian Wine!This event will definitely bring European and Italian culture to Korea meanwhile raise money for those in need.
Who Is Elena Bonelli?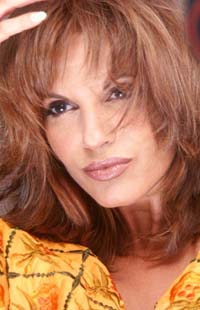 Elena Bonelli
Elena Bonelli is an International Singer and Actress who has appeared in major theatres around the world from New York to Australia, Europe and the East as well as in every major city in her native Italy. Ms. Bonelli is the official voice of the Italian Anthem Inno di Mameli, recorded during the World Cup Soccer Championship in Korea and later distributed in 1.500,000 copies by the Republic Presidency to the Presidenza del Consiglio dei Ministri and by the Corriere della Sera newspaper. In 2002, Ms. Bonelli appeared in a series of concerts to promote peace during the Christmas season in Kosovo, Pakistan and Kabul. Professional training:Degree in foreign languages and foreign literature - University La Sapienza of Rome Theatrical address directed by Gigi Proietti Sharoff Academy Actor Studio courses - Susan Stransberg Master in Communications - University of Toronto Awards 2005: "Miss Parade Italia" to her profession2004: "Premio Simpatia" -Rome, Campidoglio "Premio internazionale Bonifacio VIII" "Premio Oltre lo Spettacolo" - Rome, Canova Club "Premio internazionale professionalità" Rocca D'Oro-Serrone 2003: "Premio internazionale alla carriera Cultura di ieri e oggi" -Reggio Calabria "Premio di riconoscimento"- Comune di Pignataro Interamna "Premio Margutta-Roma" "Premio di Palestrina" - to the "ambassadress" Italian voice in the world2002: 2nd edition Colosseo D'oro for movies "Premio di riconoscimento" - Provincia di Agrigento fo Mameli's anthem 55th International Film Festival of Salerno2000: "Premio di Roma-New York" for the millenium meeting1999: "Premio Carter Roma S.p.a" - Theatre and musical actress1993: "Premio per il Bicentenario Goldoniano" "Premio Donna Roma"
For more information contact:D'Andre Ma at ekfma@ekf.or.kr Phone: 82.2.725.0382