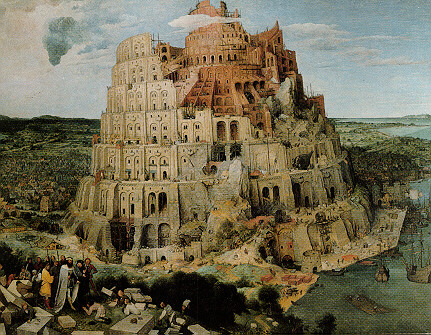 The poor state of modern languages skills is not "a cause of concern" for Scotland, according to Allan Hogarth of the Confederation of British Industry. Hogarth explained his statement by saying that English is "the international language of business."Hogarth is right. In fact, the importance of the English language goes far beyond business. English is indeed the lingua franca of our times in just about every field. His statement, however, suggests that monolingualism affects not just Americans but all English speakers.To be sure, American monolingualism is famous among teachers of foreign languages. An old joke goes like this:
What do you call a person who speaks three languages? Trilingual. A person who speaks two languages? Bilingual.
And a person who speaks only one language? American.In some ways, American monolingualism is somewhat of a myth. According to the 2000 census, 82% of Americans speak only English. The rest of the population is fluent in another language and possibly in English as well. The study of foreign languages in the US suggests that monolingual Americans make an effort to learn other languages. School enrollments in foreign language classes have been going up in spite of the fact that languages are still not seen as a basic subject alongside of English and math as they are in other countries.Figures from the American Council on the Teaching of Foreign Languages reveal that from 1978 to 2000 the number of high school students taking foreign languages increased from 23% to 43%. At the college and university levels a similar growth has occurred. The Modern Language Association published data indicating that between 1995 and 1998 enrollments increased 5%.Of course, studying a foreign language for a year or two in high school does not generate fluency because it takes a lot longer than that. At the college and university level it's the same situation. Most students take a semester or two and get only a smattering of the language.To reach a minimal professional competence in a language level 2+ on a scale of "0" to "5" takes about 700 hours of instruction, according to the Foreign Service Institute, a US government agency which teaches languages to American diplomats and other government officials. The 700 hours of instruction applies to "easy" languages for Americans to learn, i.e., those that have some relationship with English, such as Romance languages, German, etc. For "difficult" languages, such as Asian or Middle Eastern ones, the number of hours rises to twice or even more.Most American students take less than half of the required hours of instruction and thus never really reach a professional competency. What languages do Americans study? Typically it's "easy" languages to learn. The most popular is Spanish, which attracts more students than all other foreign languages combined. Other popular languages are French, German, and Italian.The fact that Americans choose these "easy" languages is not all that negative. In fact, there are advantages to learning any language. Even if one has to learn an exotic and difficult language, it's easier to do so after having had some Spanish or French. It's the first foreign language that's the most difficult, just as the most difficult musical instrument to learn is the first one. Having had even a few years or semesters of an "easy" language will make the difficult language much easier to conquer.There is clearly a shortage of qualified employees who speak some of these "difficult" languages in the American government. That shortage became very clear last year when the FBI announced soon after 9-11 that it needed Arabic speakers to translate large amounts of data that had been collected through various means.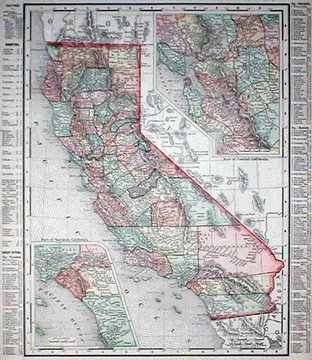 To remedy the situation, the agency made a number of efforts, including a job fair in a New Jersey mosque. Unfortunately, other government agencies are doing the opposite. Recently, the Army fired a number of Arabic linguists from the military's Defense Language Institute in Monterey. Their crime? They were gay. That is not just discriminatory; it is also shortsighted considering the severe shortage of Arabic speaking personnel in the US government.Overall, though, things are looking up. Recently, California
legislators began discussing a plan that would make each child in the state bilingual. The proposal has the support of an 18-member committee of state legislators. With the seventh largest economy in the world, California' plan to make its children bilingual will only improve its ranking and could be the beginning to eventually demolish the idea that Americans are tongue-tied.