Arts & Living
Mexicanizing California?
Special Contribution to The Seoul Times
By Domenico Maceri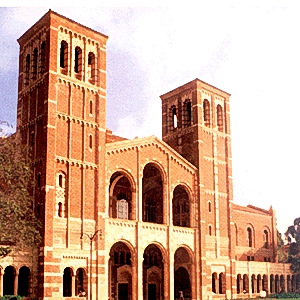 "Our future students" I remarked to a colleague as we looked at a bus full of mostly Hispanics kids who were visiting the college where I work. Hispanics in California are growing by leaps and bounds. A recent study by UCLA researchers showed that Hispanic mothers had 247,796 (47%) of the 521,265 babies born in California in 1998, while non-Hispanic mothers had 33%. Soon Hispanics in California will be the majority of the young adult workforce. The demographic future of the California population is evident in today's delivery rooms.Other states have seen smaller but still significant gains in the population numbers of Hispanics. In 23 American states Hispanics form the largest ethnic minority. The increase in Hispanic population often causes concern to Californians.Fresh in the minds is former Governor Pete Wilson who jumped on the anti-immigration bandwagon about the growth of Hispanics. Wilson used voters' worry about the immigrant "cost" to California as a significant issue to get reelected.The need to control our borders was also evident in other popular votes through the initiative ballots. California passed three propositions whose fundamental aim was to deal with the growth of Hispanics.Proposition 187, approved by California voters and later declared illegal by the courts, took away benefits from undocumented workers in California. Two other propositions focused on the question of language but also had the tinge of anti-Hispanism.The first one, in 1986, declared English the official language of the state. The other, Proposition 227, adopted in 1998, virtually eliminated bilingual education from the golden state.The primary concern about the growth of Hispanics is that they are not going to Americanize as immigrants did in the past because they retain their language and culture. It's easy for Californians to see their state become part of Mexico as it was a few centuries ago.That is false strategy for Mexican immigrants have no desire to turn California into the third world country they fled. History shows that Hispanics integrate into American mainstream as readily as immigrants of the past did. This is most visible with language. Third generation Hispanics struggle in my community college Spanish classes alongside of other Americans. The Spanish of their ancestors is gone.And Hispanics, like other ethnic groups, marry outside their ethnic group by the third generation. Thus Hispanics, most of whom come from Mexico, not simply Americanize just as other immigrants of the past did, but have every reason to do so.Hispanics learn English because they realize only too well the advantages this language brings about. English is the visa to education. It's the key to becoming a doctor, a lawyer, an engineer, or a teacher. English is the key to participate in government and integration.
Although in recent elections some politicians have made use of foreign languages, particularly Spanish, to court voters, the fact remains that knowing English is essential for getting elected to public office.Demographic changes require careful planning for the future of California, particularly in education. More needs to be done to make sure Hispanics, who by and large are poor, have equal access to quality education. Class size, already reduced up to third grade, needs to be expanded to include the other grades. But additional compensatory education needs to occur to bridge the gap between rich and poor. Everyone knows that education does not start when kids walk into the classroom. By age five kids have already had quite a bit of education at home. If the "home" education has been weak because of poverty, compensatory education will be required to even the playing field so that all kids have a chance at success.Given the significant increase in the Hispanic workforce in the future we must make sure that these new babies are educated well if California is to maintain its strong economy which rivals that of most independent countries.Hispanics will certainly cooperate, particularly those born outside of the US, for the last thing they want to do is turn California or the US in the country that forced them to emigrate in the first place. It's not just in their interest but it's also in ours.

Other Articles by Domenico Maceri
Julián Castro's Monolingualism: a ...
Biden's Immigration Plan: Between Trump and ...
Legal and Illegal Immigration: A Winning ...
World Cup: Beyond the Soccer Field
John Kelly's Fails English and History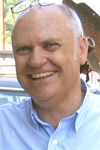 Domenico Maceri, Ph.D., UC Santa Barbara, teaches foreign languages at Allan Hancock College in Santa Maria, CA. His articles have appeared in many newspapers including Los Angeles Times, Washington Times, Japan Times, and The Seoul Times. Some of his stories won awards from the National Association of Hispanic Publications.